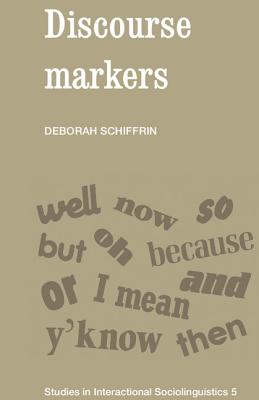 Discourse Markers (Studies in Interactional Sociolinguistics #5)
Paperback

* Individual store prices may vary.
Description
Discourse markers--the particles oh, well, now, then, you know, and I mean, and the connectives so, because, and, but, and or --perform important functions in conversation and call for the rigorous analysis this study provides. Schiffrin's approach is interdisciplinary, within linguistics and sociology, and demonstrates that markers and the conversations in which they function can only be properly understood as an integration of structural, semantic, pragmatic, and social factors. The core of this book is a comparative analysis of markers within conversational discourse collected by Dr. Schiffrin during sociolinguistic fieldwork. The study raises a wide range of theoretical and methodological issues, and the insights it offers will be of great value to readers confronting the very substantial problem presented by the search for an adequate model of discourse.
Cambridge University Press, 9780521357180, 376pp.
Publication Date: February 26, 1988