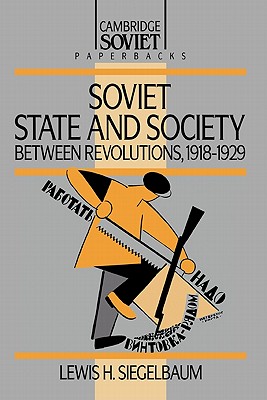 Soviet State and Society Between Revolutions, 1918 1929 (Cambridge Soviet Paperbacks #8) (Hardcover)
Cambridge University Press, 9780521362153, 300pp.
Publication Date: August 20, 1992
Other Editions of This Title:
Paperback (8/20/1992)
* Individual store prices may vary.
Description
This is the first book to analyze the relationship between the Soviet state and society from the October Revolution of 1917 to the revolution under Stalin of the late 1920s and early 1930s. Professor Lewis Siegelbaum explores the evolution of the ruling Communist Party and its New Economic Policy and the changing fortunes of industrial workers, peasants, and the scientific and cultural intelligentsia. He demonstrates how these different actors sought to appropriate the promise of the 1917 Revolution for their own purposes, highlights the compromises they made, and explains why in the late 1920s these compromises started to break down.