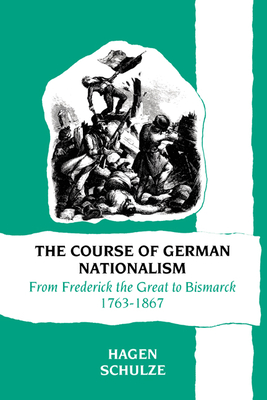 The Course of German Nationalism (Paperback)
From Frederick the Great to Bismarck 1763 1867
Cambridge University Press, 9780521377591, 192pp.
Publication Date: November 27, 2003
* Individual store prices may vary.
Description
The arduous path from the colorful diversity of the Holy Roman Empire to the Prussian-dominated German nation-state, Bismarck's German Empire of 1871, led through revolutions, wars and economic upheavals, but also through the cultural splendor of German Classicism and Romanticism. Hagen Schulze takes a fresh look at late eighteenth and nineteenth century German history, explaining it as the interaction of revolutionary forces from below and from above, of economics, politics, and culture. None of the results were predetermined, and yet their outcome was of momentous significance for all of Europe, if not the world.