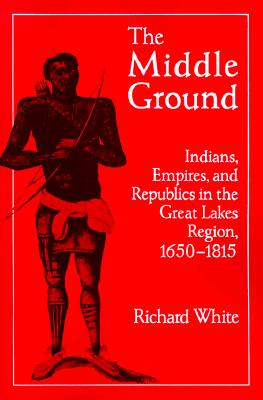 The Middle Ground: Indians, Empires, and Republics in the Great Lakes Region, 1650-1815 (Paperback)
Indians, Empires, and Republics in the Great Lakes Region, 1650-1815
Cambridge University Press, 9780521424608, 562pp.
Publication Date: September 1, 1991
* Individual store prices may vary.
or
Not Currently Available for Direct Purchase
Description
This book seeks to step outside the simple stories of Indian/white relations--stories of conquest and assimilation and stories of cultural persistence. It is, instead, about a search for accommodation and common meaning. It tells how Europeans and Indians met, regarding each other as alien, as virtually nonhuman, and how between 1650 and 1815 they constructed a common, mutually comprehensible world in the region around the Great Lakes that the French called the "Pays d'en haut." Here the older worlds of the Algonquins and various Europeans overlapped, and their mixture created new systems of meaning and of exchange. Finally, the book tells of the breakdown of accommodation and common meanings and the recreation of the Indians as alien and exotic. The process of accommodation described in this book takes place in a middle ground, a place in between cultures and peoples, and in between empires and non-state villages. On the middle ground people try to persuade others who are different than themselves by appealing to what they perceive to be the values and practices of those others. From the creative misunderstandings that result, there arise shared meanings and new practices.
Advertisement