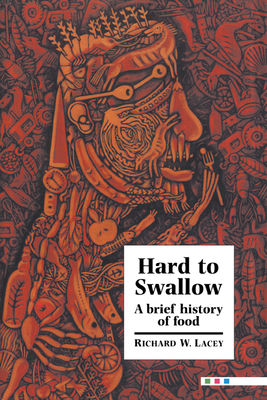 Hard to Swallow: A Brief History of Food (Hardcover)
A Brief History of Food
Cambridge University Press, 9780521440011, 356pp.
Publication Date: June 5, 2004
Description
You are what you eat - or are you? What is in food? Where does it come from? Richard Lacey, Professor of Clinical Microbiology at Leeds University and a popular media critic on food issues, takes the reader on a culinary exploration into the world of food. Blending science and humour, he stimulates us to question the future and to think about the nature of what we eat and where it comes from. Richard Lacey is on the side of the consumer, you and me, as he reveals the sinister side of food production and the dangers lurking in the kitchen. The reader is served up with a feast of practical tips on the handling of food. But food is FUN too! Our taste buds work overtime as we are shown how to enjoy food that is delicious, healthy and safe. The overall message is enjoy your food but be aware of the dangers and take care. As you read you will laugh, wince and learn about FOOD.

Advertisement