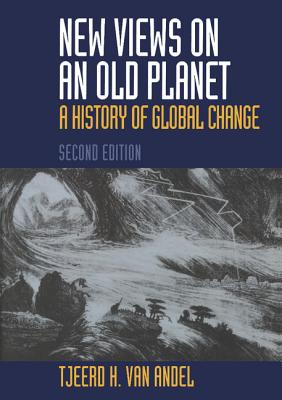 New Views on an Old Planet (Paperback)
Cambridge University Press, 9780521447553, 458pp.
Publication Date: October 1, 1994
* Individual store prices may vary.
Description
Earth Science is history, and because the earth is changing every day, earth history is being added every moment. Professor van Andel's now famous book on earth history interweaves three main themes: the evolution of the solid earth; the history of oceans and atmospheres; and the evolution of life. In the decade since this award-winning book was first published, much new information has been learned and confirmed, and Dr. van Andel draws on this wealth of knowledge to thoroughly revise and update the text. There is a new chapter on how we can improve our grasp on geological time and, mindful of the current interest in global change, new sections describe the greenhouse effect and address its possible future ramifications. In prose that is both concise and compelling and with a glossary and suggestions for further reading New Views on an Old Planet: A History of Global Change, makes earth history appealing to the general reader .