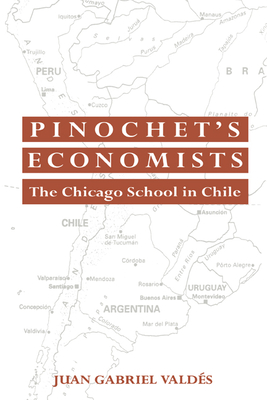 Pinochet's Economists (Hardcover)
The Chicago School of Economics in Chile (Historical Perspectives on Modern Economics)
Cambridge University Press, 9780521451468, 352pp.
Publication Date: November 13, 2003
Other Editions of This Title:
Paperback (2/23/2008)
* Individual store prices may vary.
Description
This book tells the extraordinary story of the Pinochet regime's economists, known as the Chicago Boys. Following their training as economists at the University of Chicago, they took advantage of the opportunity afforded them by the 1973 military coup to launch the first radical free market strategy implemented in a developing country. The ideological strength of their mission and the military authoritarianism of General Pinochet combined to transform an economy that, following the return to democracy, has stabilized and is now seen as a model for Latin America.