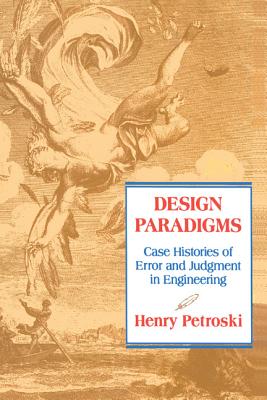 Design Paradigms
Case Histories of Error and Judgment in Engineering
Paperback

* Individual store prices may vary.
Description
From classical temples to twentieth century towers, engineers have learned more about design from failure than from success. The concept of error, according to the author of Design Paradigms, is central to the design process. As a way of explaining the enduring aspects of engineering design, Henry Petroski relates stories of some of the greatest engineering successes and failures of all time. These case studies, drawn from a wide range of times and places, from Ancient Greece and Rome to modern America, serve as paradigms of error and judgment in engineering design. By showing how errors were introduced in the design process and how they might be avoided, the book suggests how better quality and reliability might be achieved in designed devices, structures, and systems of all kinds. Clearly written, with striking illustrations, the book will appeal to engineering students, practicing engineers, historians of science and technology, and all those interested in learning about the process of design.
Cambridge University Press, 9780521466493, 224pp.
Publication Date: June 30, 1994