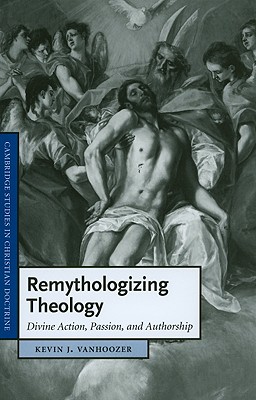 Remythologizing Theology
Divine Action, Passion, and Authorship (Cambridge Studies in Christian Doctrine #18)
Hardcover

* Individual store prices may vary.
Other Editions of This Title:
Paperback (4/19/2012)
Description
The rise of modern science and the proclaimed 'death' of God in the nineteenth century led to a radical questioning of divine action and authorship - Bultmann's celebrated 'demythologizing'. Remythologizing Theology moves in another direction that begins by taking seriously the biblical accounts of God's speaking. It establishes divine communicative action as the formal and material principle of theology, and suggests that interpersonal dialogue, rather than impersonal causality, is the keystone of God's relationship with the world. This original contribution to the theology of divine action and authorship develops a fresh vision of Christian theism. It also revisits several long-standing controversies such as the relations of God's sovereignty to human freedom, time to eternity, and suffering to love. Groundbreaking and thought-provoking, it brings theology into fruitful dialogue with philosophy, literary theory, and biblical studies.
Cambridge University Press, 9780521470124, 539pp.
Publication Date: April 1, 2010