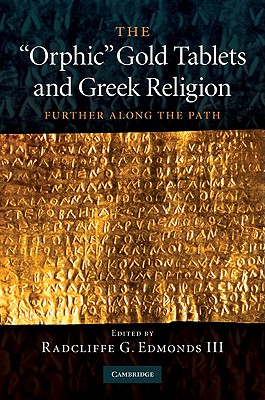 The 'Orphic' Gold Tablets and Greek Religion (Hardcover)
Cambridge University Press, 9780521518314, 396pp.
Publication Date: November 1, 2010
Other Editions of This Title:
Paperback (7/31/2014)
* Individual store prices may vary.
Description
The 'Orphic' gold tablets, tiny scraps of gold foil found in graves throughout the ancient Greek world, are some of the most fascinating and baffling pieces of evidence for ancient Greek religion. This collection brings together a number of previously published and unpublished studies from scholars around the world, making accessible to a wider audience some of the new methodologies being applied to the study of these tablets. The volume also contains an updated edition of the tablet texts, reflecting the most recent discoveries and accompanied by English translations and critical apparatus. This survey of trends in the scholarship, with an up-to-date bibliography, not only provides an introduction to the serious study of the tablets, but also illuminates their place within scholarship on ancient Greek religion.