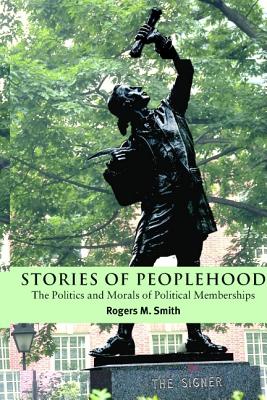 Stories of Peoplehood (Contemporary Political Theory)
Paperback

* Individual store prices may vary.
Other Editions of This Title:
Hardcover (6/19/2003)
Description
How is a sense of belonging to a political community created? Rogers Smith suggests that Stories of Peoplehood, narratives which include racial, religious, ethnic and cultural elements, serve to make membership of a political group part of an individual's identity. He argues that competition over accounts of a nation's history and culture is thus an important part of political life. Examples from around the world since the 18th century are included. In particular, Smith traces the history of competing conceptions of national identity and citizenship in the United States from the revolution to the present day, showing the tension between liberal and egalitarian ideals, and traditions of racism and chauvinism. Combining theory with rich historical detail, Smith's book is an original and provocative account of how national identity is forged. Rogers M. Smith is the Christopher H. Browne Distinguished Professor of Political Science at the University of Pennsylvania. Smith centers his research on contitutional law, American political thought, and modern legal and political theory, with special interests in questions of citizenship, race, ethnicity and gender. His previous books include, Civic Ideals: Conflicting Visions of Citizenship in U.S. History (Yale, 1997) and Liberalism and American Constitutional Law (Harvard, 1985).
Cambridge University Press, 9780521520034, 248pp.
Publication Date: June 19, 2003