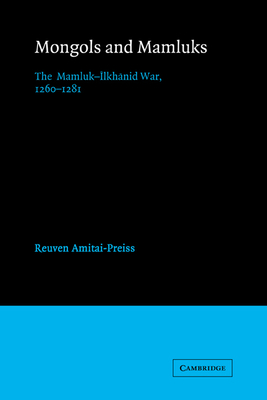 Mongols and Mamluks
The Mamluk-Ilkhanid War, 1260 1281 (Cambridge Studies in Islamic Civilization)
Paperback

* Individual store prices may vary.
Description
For sixty years, from 1260 to 1323, the Mamluk state in Egypt and Syria was at war with the Ilkhanid Mongols based in Persia. This is the first comprehensive study of the political and military aspects of the early years of the war, from the battle of 'Ayn Jalut in 1260 to the battle of Homs in 1281. In between these campaigns, the Mamluk-Ilkhanid struggle was continued in the manner of a 'cold war' with both sides involved in border skirmishes, diplomatic manoeuvres, and espionage. Here, as in the major battles, the Mamluks usually maintained the upper hand, establishing themselves as the foremost Muslim power at the time. By drawing on previously untapped Persian and Arabic sources, the author sheds new light on the confrontation, examining the war within the context of Mongol/Mamluk relations with the Byzantine Empire, the Latin West and the Crusading states.
Cambridge University Press, 9780521522908, 292pp.
Publication Date: January 9, 2005