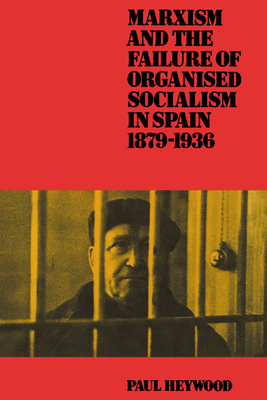 Marxism and the Failure of Organised Socialism in Spain, 1879 1936 (Paperback)
Cambridge University Press, 9780521530569, 284pp.
Publication Date: February 13, 2003
* Individual store prices may vary.
Description
This is the first full-length study in English of the role of Marxist theory in the Spanish Socialist movement prior to the outbreak of Civil War in 1936. In particular, the author stresses the intellectual poverty of this aspect of leftwing politics in Spain. In concentrating on the Partido Socialista Obrero Espafiol (PSOE), the major organised party of the left prior to the Civil War, the study seeks to achieve two main aims: first, to attempt to isolate the political, social and intellectual factors which led to a particularly distorted version of Marxism which became established in Spain at the end of the nineteenth century; and second, to demonstrate how this particular conception of Marxism had a crucial negative impact on the political formulations and fortunes of the PSOE between 1879 and 1936. The central argument of the book is that the significance of Spanish Marxism lay precisely in its poverty, since it was this 'decaffeinated' version of the theory which set the parameters within which the PSOE formulated its strategy for socialism.