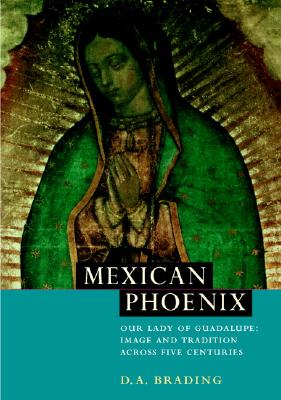 Mexican Phoenix (Paperback)
Our Lady of Guadalupe: Image and Tradition Across Five Centuries
Cambridge University Press, 9780521531603, 464pp.
Publication Date: March 29, 2016
* Individual store prices may vary.
Description
In 1999 Pope John Paul II proclaimed Our Lady of Guadalupe a patron saint of the Americas. According to oral tradition and historical documents, in 1531 Mary appeared as a beautiful Aztec princess to Juan Diego, a poor Indian. Speaking to him in his own language, she asked him to tell the bishop her name was La Virgen de Guadalupe and that she wanted a church built on the mountain. During a second visit, the image of the Virgin miraculously appeared on his cape. Through the centuries, the enigmatic power of this image has aroused such fervent devotion in Mexico that it has served as the banner of the rebellion against Spanish rule and, despite skepticism and anticlericalism, still remains a potent symbol of the modern nation. In Mexican Phoenix, David Brading traces the intellectual origins, the sudden efflorescence, and the theology that has sustained the tradition of Our Lady of Guadalupe. Brading also documents the interaction of religion and patriotism, and describes how the image has served as a banner both for independence and for the Church in its struggle against the Liberal and revolutionary state. David Brading is Professor of Mexican History at the University of Cambridge. He began his career at the University of California, Berkeley, and at Yale University. He is also the author of Church and State in Bourbon Mexico (Cambridge, 1994), The First America (Cambridge, 1991), and Miners and Merchants in Bourban Mexico, 1730-1810 (Cambridge, 1971). Hb ISBN (2001): 0-521-80131-1.