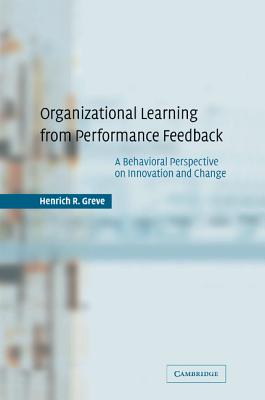 Organizational Learning from Performance Feedback (Paperback)
Cambridge University Press, 9780521534918, 226pp.
Publication Date: June 1, 2003
* Individual store prices may vary.
Description
Revisiting Cyert and March's classic 1963 "Behavioral Theory of the Firm", Henrich Greve offers an intriguing analysis of how firms evolve in response to feedback about their own performance. Based on ideas from organizational theory and social psychology and research from many industries, it demonstrates that high-performing organizations quickly lower their rates of market entry, innovations and asset growth, but low-performing organizations only slowly increase those rates. The analysis outlines the consequences of this behavior for organizational survival and performance, and suggests ways to improve organizations with performance feedback.