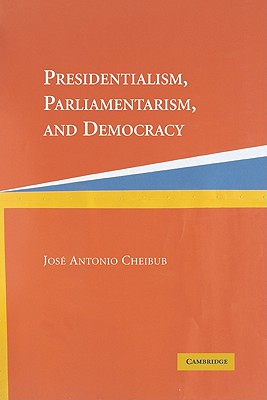 Presidentialism, Parliamentarism, and Democracy (Cambridge Studies in Comparative Politics) (Paperback)
Cambridge University Press, 9780521542449, 202pp.
Publication Date: December 1, 2006
Other Editions of This Title:
Hardcover (12/1/2006)
* Individual store prices may vary.
Description
This book addresses the following question: why are presidential democracies more likely to break down than parliamentary ones? Conventional wisdom among political scientists pointS to the incentives generated by the form of government itself; the independence of the executive and legislature that defines presidentialism generates incentives that are not conducive to the consolidation of democracy. On the basis of a data set that covers all democracies between 1946 and 2002, this book demonstrates that this is not the case: the incentives generated by presidentialism are as conducive to the consolidation of democracy as the ones generated by parliamentarism. The book argues that what kills presidentialism is the fact that it exists in countries where democracies of any type are not likely to survive. This book will be of interest to academic researchers, graduates and advanced undergraduates enrolled in courses on comparative politics and political economy.