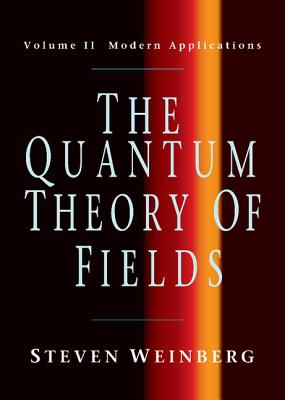 The Quantum Theory of Fields V2 (Hardcover)
Cambridge University Press, 9780521550024, 512pp.
Publication Date: February 3, 2014
* Individual store prices may vary.
Description
In this second volume of The Quantum Theory of Fields, available for the first time in paperback, Nobel Laureate Steven Weinberg continues his masterly expoistion of quantum theory. Volume 2 provides an up-to-date and self-contained account of the methods of quantum field theory, and how they have led to an understanding of the weak, strong, and electromagnetic interactions of the elementary particles. The presentation of modern mathematical methods is throughout interwoven with accounts of the problems of elementary particle physics and condensed matter physics to which they have been applied. Exercises are included at the end of each chapter.