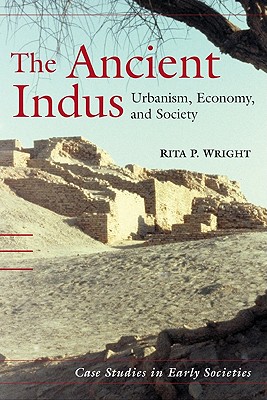 The Ancient Indus (Case Studies in Early Societies #10) (Paperback)
Cambridge University Press, 9780521576529, 396pp.
Publication Date: November 1, 2009
Other Editions of This Title:
Hardcover (11/1/2009)
* Individual store prices may vary.
Description
This early civilization was erased from human memory until 1924, when it was rediscovered and announced in the Illustrated London Times. Our understanding of the Indus has been partially advanced by textual sources from Mesopotamia that contain references to Meluhha, a land identified by cuneiform specialists as the Indus, with which the ancient Mesopotamians traded and engaged in battles. In this volume, Rita P. Wright uses both Mesopotamian texts but principally the results of archaeological excavations and surveys to draw a rich account of the Indus civilization's well-planned cities, its sophisticated alterations to the landscape, and the complexities of its agrarian and craft-producing economy. She focuses principally on the social networks established between city and rural communities; farmers, pastoralists, and craft producers; and Indus merchants and traders and the symbolic imagery that the civilization shared with contemporary cultures in Iran, Mesopotamia, Central Asia, and the Persian Gulf region. Broadly comparative, her study emphasizes the interconnected nature of early societies.