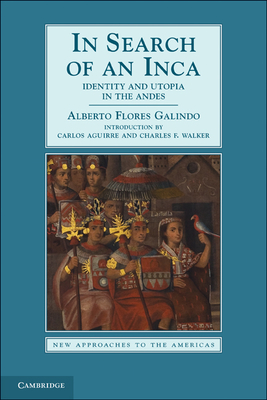 In Search of an Inca (Paperback)
Identity and Utopia in the Andes (New Approaches to the Americas)
Cambridge University Press, 9780521598613, 270pp.
Publication Date: May 8, 2010
* Individual store prices may vary.
Description
In Search of an Inca examines how people in the Andean region have invoked the Incas to question and rethink colonialism and injustice, from the time of the Spanish conquest in the sixteenth century until the late twentieth century. It stresses the recurrence of the Andean utopia, that is, the idealization of the precolonial past as an era of harmony, justice, and prosperity and the foundation for political and social agendas for the future. In this award-winning work, Alberto Flores Galindo highlights how different groups imagined the pre-Hispanic world as a model for a new society. These included those conquered by the Spanish in the sixteenth century but also rebels in the colonial and modern era and a heterogeneous group of intellectuals and dissenters. This sweeping and accessible history of the Andes over the last five hundred years offers important reflections on and grounds for comparison of memory, utopianism, and resistance.