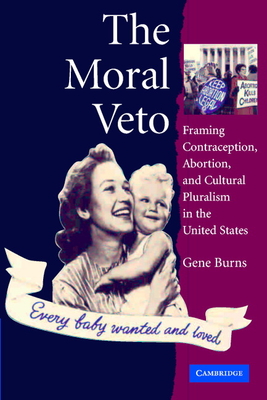 The Moral Veto (Paperback)
Framing Contraception, Abortion, and Cultural Pluralism in the United States
Cambridge University Press, 9780521609845, 354pp.
Publication Date: June 1, 2005
* Individual store prices may vary.
Description
Why have legislative initiatives occurred on such controversial issues as contraception and abortion at times when activist movements had demobilized and the public seemed indifferent? Why have abortion and contraception sometimes been framed as matters of medical practice, and at other times as matters of moral significance? Based on archival and sociological research, and speaking to issues in the study of culture, social movements, and legal change, The Moral Veto examines what the history of controversies over morally charged issues tells us about cultural pluralism in the U.S.