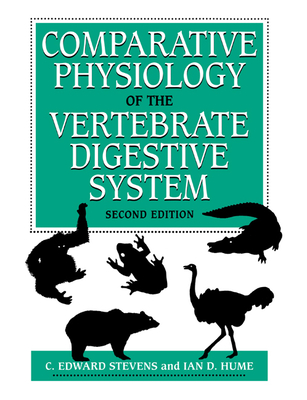 Comparative Physiology of the Vertebrate Digestive System (Paperback)
Cambridge University Press, 9780521617147, 420pp.
Publication Date: November 25, 2004
* Individual store prices may vary.
Description
This book is useful for anyone interested in the basic structural and functional characteristics of the digestive system and how these vary among vertebrate groups and species. It discusses all of the major aspects of nutrition, anatomy and physiology in all of the major groups of vertebrates. It contains numerous figures and tables to aid in their comparison, including many illustrations of gastrointestinal tracts of vertebrates prepared so as to allow for direct comparison. The terminology of scientific specialties and sub-specialties is defined and animals are referred to by both their common and scientific names. Relationships between digestive strategies and the diet and environment are discussed throughout the text, and brought together in a chapter on the evolution of the digestive system. The final chapter offers a brief summary of the major concepts and suggests future directions for research.