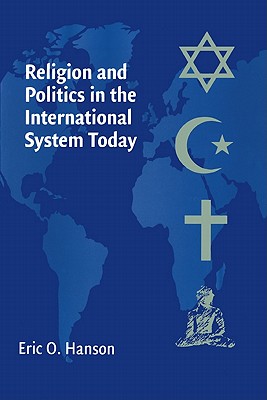 Religion and Politics in the International System Today (Paperback)
Cambridge University Press, 9780521617819, 345pp.
Publication Date: September 22, 2010
* Individual store prices may vary.
Description
This book proposes a post-Cold War paradigm based on the interaction between the contemporary globalization of the political, economic, military, and communication systems and the increasing role of religion in influencing global politics. Rapid technological advances have constantly recast politics, economics, armed conflict, and the media. These four systems are thus becoming not just more international, but are also rapidly integrating. Eric Hanson constructs the new global paradigm by explaining the roles of Christianity, Islam, Judaism, Hinduism, Buddhism, Confucianism, and Maoist Marxism in world politics.