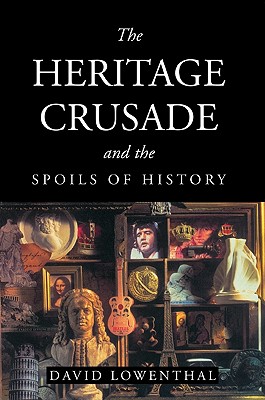 The Heritage Crusade and the Spoils of History
Paperback

* Individual store prices may vary.
Description
Heritage, while it often constitutes and defines the most positive aspects of culture, is a malleable body of historical text subject to interpretation and easily twisted into myth. When it is appealed to on a national or ethnic level in reactions against racial, religious, or economic oppression, the result is often highly-charged political contention or conflict. The extraordinary theme of this unique book is how the rise of a manifold, crusade-like obsession with tradition and inheritance--both physical and cultural--can lead to either good or evil. In a balanced account of the pros and cons of the rhetoric and spoils of heritage--on the one hand cultural identity and unity, on the other, potential holy war--David Lowenthal discusses the myriad uses and abuses of historical appropriation and offers a rare and accessible account of a concept at once familiar and fraught with complexity. David Lowenthal is Emeritus Professor of Geography at University College London, and the author of the bestselling The Past is a Foreign Country (Cambridge, 1985)
Cambridge University Press, 9780521635622, 358pp.
Publication Date: May 13, 1998