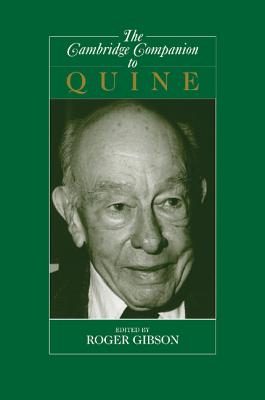 The Cambridge Companion to Quine (Cambridge Companions to Philosophy) (Paperback)
Cambridge University Press, 9780521639491, 344pp.
Publication Date: February 28, 2014
* Individual store prices may vary.
Description
The eleven essays in this volume cover all the central topics of W.V. Quine's philosophy. Quine (1908-2000) was perhaps the most distinguished analytic philosopher of the later half of the twentieth century. His celebrated attack on the analytic/synthetic tradition heralded a major shift away from the views of language descended from logical positivism. His most important book, Word and Object, introduced the concept of indeterminacy of radical translation, a bleak view of the nature of the language with which we ascribe thoughts and beliefs to ourselves and others.