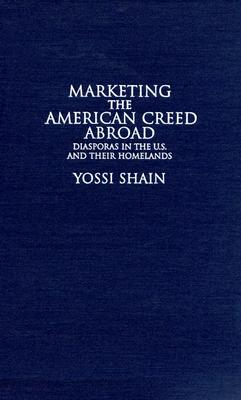 Marketing the American Creed Abroad (Hardcover)
Diasporas in the U.S. and Their Homelands
Cambridge University Press, 9780521642255, 312pp.
Publication Date: March 28, 1999
* Individual store prices may vary.
Description
This book examines the interaction of domestic and foreign issues in the lives of ethnic Americans. Arguing that the damaging impact of ethnic influences on U.S. foreign affairs has been overstated and misrepresented, Shain brings a new dimension to the public debate on multiculturalism by exploring its transnational aspects. Ethnic groups, despite residual attachments to their homelands, do not betray American political values and ideals, but, on the contrary, their involvement in homeland related affairs has been instrumental in their dissemination inside and outside the U.S.. Shain evaluates ethnic groups in the U.S. from a broad theoretical and comparative perspective, and his case studies include, among others, Arab-Americans, Mexican-Americans, and African-Americans.