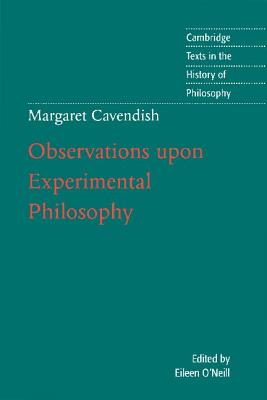 Margaret Cavendish (Paperback)
Observations Upon Experimental Philosophy (Cambridge Texts in the History of Philosophy)
Cambridge University Press, 9780521776752, 338pp.
Publication Date: October 18, 2001
Other Editions of This Title:
Paperback (8/28/2003)
Hardcover (8/28/2003)
Paperback (4/16/2019)
Paperback (6/29/2004)
* Individual store prices may vary.
Description
Margaret Cavendish's Observations upon Experimental Philosophy holds a unique position in early modern philosophy. Cavendish rejects the picture of nature as a grand machine that was propounded by Hobbes and Descartes; she also rejects the alternative views of nature that make reference to immaterial spirits. Instead she develops an original system of organicist materialism, and draws on the doctrines of ancient Stoicism to attack the tenets of seventeenth-century mechanical philosophy. Her treatise is a document of major importance in the history of women's contributions to philosophy and science.