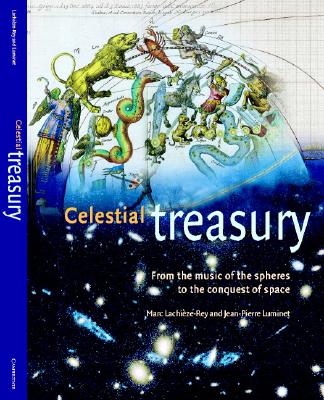 Celestial Treasury (Hardcover)
From the Music of the Spheres to the Conquest of Space
Cambridge University Press, 9780521800402, 217pp.
Publication Date: July 1, 2001
* Individual store prices may vary.
Description
Throughout history, the mysterious dark skies have inspired our imaginations in countless ways, influencing our endeavors in science and philosophy, religion, literature, and art. Filled with 380 full-color illustrations, Celestial Treasury shows the influence of astronomical theories and the richness of illustrations in Western civilization through the ages. The authors explore the evolution of our understanding of astronomy and weave together ancient and modern theories in a fascinating narrative. They incorporate a wealth of detail from Greek verse, medieval manuscripts and Victorian poetry with contemporary spacecraft photographs and computer-generated star charts. Celestial Treasury is more than a beautiful book: it answers a variety of questions that have intrigued scientists and laymen for centuries. How did philosophers and scientists try to explain the order that governs celestial motion? How did geometers and artists measure and map the skies? How many different answers have been proposed for the most fundamental of all questions: When and how did Earth come about? Who inhabits the heavens--gods, angels or extraterrestrials? No other book recounts humankind's fascination with the heavens as compellingly as Celestial Treasury. Marc Lachieze-Rey is a director of research at the Centre National pour la Recherche Scientifique and astrophysicist at the Centre d'Etudes de Saclay. He is the author of The Cosmic Background Radiation (Cambridge, 1999), and and The Quest for Unity, (Oxford, 1999 ), as well as many books in French. Jean-Pierre Luminet is a research director of the Centre National pour la Recherche Scientifique, based at the Paris-Meudon observatory. He is the author of Black Holes, (Cambridge 1992), as well as science documentaries for television.
or
Not Currently Available for Direct Purchase