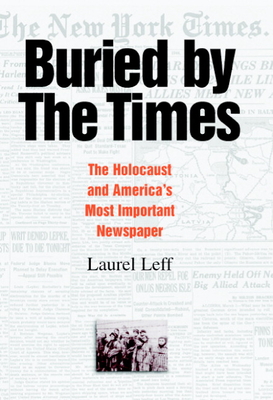 Buried by the Times
The Holocaust and America's Most Important Newspaper
Hardcover

* Individual store prices may vary.
Other Editions of This Title:
Paperback (4/10/2006)
Description
An in-depth look at how The New York Times failed in its coverage of the fate of European Jews from 1939-45. It examines how the decisions that were made at The Times ultimately resulted in the minimizing and misunderstanding of modern history's worst genocide. Laurel Leff, a veteran journalist and professor of journalism, recounts how personal relationships at the newspaper, the assimilationist tendencies of The Times' Jewish owner, and the ethos of mid-century America, all led The Times to consistently downplay news of the Holocaust. It recalls how news of Hitler's 'final solution' was hidden from readers and - because of the newspaper's influence on other media - from America at large. Buried by The Times is required reading for anyone interested in America's response to the Holocaust and for anyone curious about how journalists determine what is newsworthy.
Cambridge University Press, 9780521812870, 444pp.
Publication Date: March 21, 2005