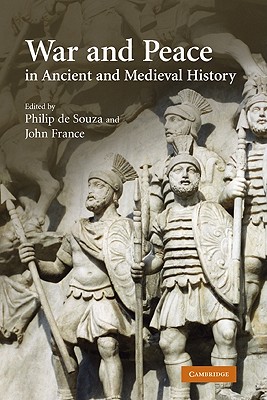 War and Peace in Ancient and Medieval History (Hardcover)
Cambridge University Press, 9780521817035, 247pp.
Publication Date: March 1, 2008
Other Editions of This Title:
Paperback (3/3/2011)
* Individual store prices may vary.
Description
This is a major study of the ideas and practices involved in the making and breaking of peace treaties and truces from Classical Greece to the time of the Crusades. Leading specialists on war and peace in ancient and medieval history examine the creation of peace agreements, and explore the extent to which their terms could be manipulated to serve the interests of one side at the other's expense. The chapters discuss a wide range of uses to which treaties and other peace agreements were put by rulers and military commanders in pursuit of both individual and collective political aims. The book also considers the wider implications of these issues for our understanding of the nature of war and peace in the ancient and medieval periods. This broad-ranging account includes chapters on ancient Persia, the Roman and Byzantine Empires, Anglo-Saxon England and the Vikings.