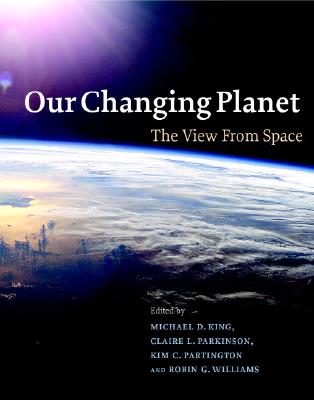 Our Changing Planet
The View from Space
Hardcover

* Individual store prices may vary.
Description
For over 40 years, satellites have been orbiting the Earth quietly monitoring the state of our planet. Unseen by most of us, they are providing information on the many changes taking place, from movements in the land and volcanic eruptions, to human-caused changes such as the growth of cities, deforestation and the spread of pollutants in the atmosphere and oceans. Led by four editors with support from a production team at NASA Goddard Space Flight Center, many of the world's top remote sensing scientists showcase some spectacular and beautiful satellite imagery along with informed essays on the science behind these images and the implications of what is shown. This is a stunningly attractive and informative book for anyone interested in environmental issues and the beauty of our home planet, providing inspiration for students, teachers, environmentalists and the general public alike.
Cambridge University Press, 9780521828703, 390pp.
Publication Date: December 1, 2007