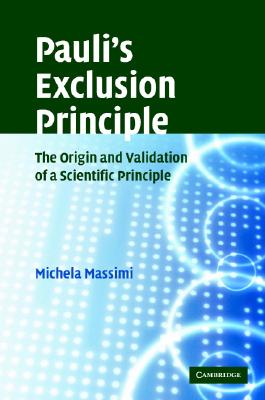 Pauli's Exclusion Principle (Hardcover)
Cambridge University Press, 9780521839112, 211pp.
Publication Date: April 8, 2005
Other Editions of This Title:
Paperback (4/10/2012)
* Individual store prices may vary.
Description
There is hardly another principle in physics with wider scope of applicability and more far-reaching consequences than Pauli's exclusion principle. This book explores the principle's origin in the atomic spectroscopy of the early 1920s, its subsequent embedding into quantum mechanics, and later experimental validation with the development of quantum chromodynamics. Reconstruction of the crucial historic episode provides an excellent foil to reconsider Kuhn's view on incommensurability. The variety of themes skillfully interwoven will appeal to philosophers, historians, scientists and anyone interested in philosophy.