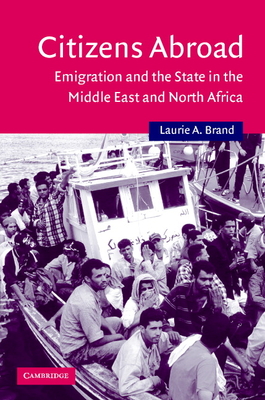 Citizens Abroad: Emigration and the State in the Middle East and North Africa (Hardcover)
Emigration and the State in the Middle East and North Africa
Cambridge University Press, 9780521858052, 246pp.
Publication Date: March 1, 2006
Description
Despite the fact that the majority of emigration today originates in the global south, most research has focused on the receiving states of Europe and North America, while very little attention has been paid to the policies of the sending states toward emigration or toward their nationals abroad. Taking the country cases of Morocco, Tunisia, Lebanon and Jordan, this work explores the relationship between the government of the sending states, the outmovement of their citizens and the communities of expatriates that have developed. By focusing on the evolution of government institutions charged with various aspects of expatriate affairs, this work breaks new ground in understanding the changing nature of the relationship between expatriates and their home state. Far from suggesting that the state is waning in importance, the conclusions indicate that this relationship provides evidence both of state resilience and of new trends in the practice of sovereignty.

Advertisement