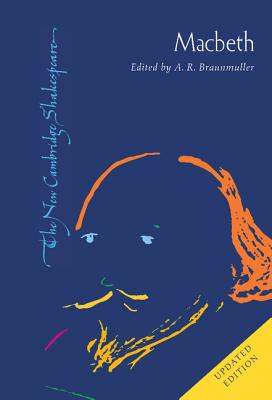 Macbeth (New Cambridge Shakespeare) (Hardcover)
Cambridge University Press, 9780521862400, 297pp.
Publication Date: August 1, 2008
Other Editions of This Title:
Paperback, Large Print (8/27/2014)
Paperback (3/1/2010)
Paperback (4/20/2019)
Paperback (2/11/2009)
Paperback (6/17/2004)
Paperback (11/26/2012)
Paperback (5/20/2009)
Paperback (7/16/2018)
Hardcover (10/17/2018)
Paperback (11/13/2018)
Paperback (10/17/2018)
Paperback (7/11/2019)
Hardcover (10/17/2018)
Hardcover (11/13/2018)
Hardcover (2/11/2009)
Hardcover (5/20/2009)
Paperback (10/17/2018)
Hardcover (6/17/2004)
Paperback (1/22/2014)
* Individual store prices may vary.
Description
The New Cambridge Shakespeare appeals to students worldwide for its up-to-date scholarship and emphasis on performance. The series features line-by-line commentaries and textual notes on the plays and poems. Introductions are regularly refreshed with accounts of new critical, stage and screen interpretations. This second edition of Macbeth provides a thorough reconsideration of one of Shakespeare's most popular plays. In his introduction, A. R. Braunmuller explores Macbeth's immediate theatrical and political contexts, particularly the Gunpowder Plot, and addresses such celebrated questions as: do the Witches compel Macbeth to murder; is Lady Macbeth herself in some sense a witch; is Macduff morally culpable? A new and well-illustrated account of the play in performance examines several cinematic versions, such as those by Kurosawa and Roman Polanski, as well as other dramatic adaptations. Several possible new sources are suggested and the presence of Thomas Middleton's writing in the play is also proposed.