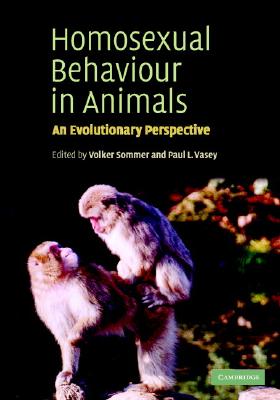 Homosexual Behaviour in Animals (Hardcover)
Cambridge University Press, 9780521864466, 382pp.
Publication Date: June 13, 2016
* Individual store prices may vary.
Description
Behavioural observations from both the field and captivity indicate that same-sex sexual interactions are widespread throughout the animal kingdom, and occur quite frequently in certain non-human species. Proximate studies of these phenomena have yielded important insights into genetic, hormonal and neural correlates. In contrast, there has been a relative paucity of research on the evolutionary aspects. Homosexual Behaviour in Animals seeks to readdress this imbalance by exploring animal same-sex sexual behaviour from an evolutionary perspective. Contributions focus on animals that routinely engage in homosexual behaviour and include birds, dolphin, deer, bison and cats, as well as monkey and apes, such as macaques, gorillas and bonobos. A final chapter looks at human primates. This book will appeal to graduate students and researchers in evolutionary biology, biological anthropology, zoology, evolutionary psychology, animal behaviour and anyone interested in the current state of knowledge in this area of behavioural studies.