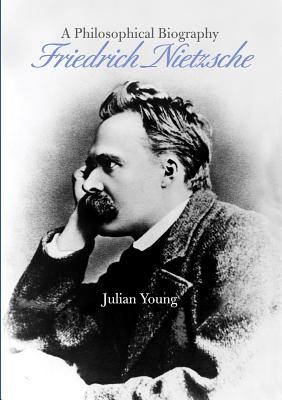 Friedrich Nietzsche
Hardcover

* Individual store prices may vary.
Description
In this beautifully written account, Julian Young provides the most comprehensive biography available today of the life and philosophy of the nineteenth-century German philosopher Friedrich Nietzsche. Young deals with the many puzzles created by the conjunction of Nietzsche's personal history and his work: why the son of a Lutheran pastor developed into the self-styled "Antichrist"; why this archetypical Prussian came to loathe Bismarck's Prussia; and why this enemy of feminism preferred the company of feminist women. Setting Nietzsche's thought in the context of his times - the rise of Prussian militarism, anti-Semitism, Darwinian science, the "Youth" and emancipationist movements, as well as the "death of God" - Young emphasizes the decisive influence of Plato and of Richard Wagner on Nietzsche's attempt to reform Western culture. He also describes the devastating effect on Nietzsche's personality of his unhappy love for Lou Salom and attempts to understand why, at the age of forty-four, he went mad. This book includes a selection of more than thirty photographs of Nietzsche, his friends and his work sites. Seventeen of the philosopher's musical compositions, which are key to a deeper understanding of his intellectual project are available online.

To listen to Nietzsche's compositions, visit: http: //www.cambridge.org/us/nietzschemusic

Cambridge University Press, 9780521871174, 682pp.
Publication Date: March 8, 2010