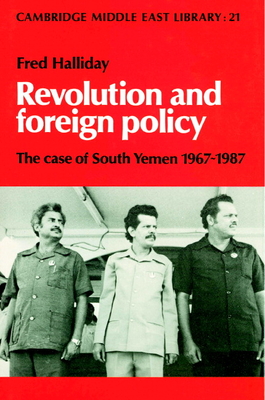 Revolution and Foreign Policy (Paperback)
The Case of South Yemen, 1967 1987 (Cambridge Middle East Library #21)
Cambridge University Press, 9780521891646, 336pp.
Publication Date: April 4, 2002
* Individual store prices may vary.
Description
This book is a study of the foreign policy of South Yemen, the most radical of Arab states, from the time of its independence from Britain in 1967 until 1987. It covers relations with the west, including the USA, and with the USSR and China, and also highlights South Yemen's conflicts with its neighbours, North Yemen, Saudi Arabia and Oman. The author provides a detailed analysis of the foreign relations of one of the USSR's closest allies in the Third World and shows how conflicts within the country relate to changes in foreign policy. South Yemen has traditionally not been an easy country to study, both because it is so secretive and because the revolutionary regime still arouses such strong passions. Professor Halliday was able to visit the country and to make an outstandingly thorough study of the foreign policy of an Arab state.