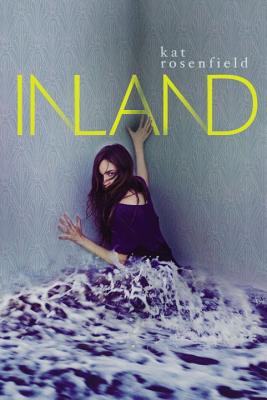 Inland (Hardcover)
Dutton Books, 9780525426486, 382pp.
Publication Date: June 12, 2014
Other Editions of This Title:
Paperback (6/2/2015)
* Individual store prices may vary.
Description
There was a shadow in the water.
And when it moved beneath our boat, the sea opened its yawning blue mouth and swallowed my mother whole.
After nine years spent suffocating in the arid expanses of the Midwest, far from the sea where her mother drowned, Callie Morgan and her father are returning to the coast. And miraculously, Callie can finally breathe easily. No more sudden, clawing attacks and weeklong hospital stays.
But something is calling to her from the river behind their house and from the ocean miles away. Just as her life begins to feel like her own, and the potential for romance is blossoming, the intoxicating pull of the dark water seeps into her mind, filling her with doubt and revealing family secrets. Is it madness, or is there a voice, beckoning her to come to sea? To answer the call of the dark waves. To come home.
About the Author
Kat Rosenfieldis a writer, illustrator, advice columnist, entertainment journalist, zombie enthusiast, and author of the novelAmelia Anne Is Dead and Gone. When not writing fiction, she can be found shamelessly gossiping about movies and celebrities as a contributor for MTV News, and doles out relationship and life advice as the resident agony aunt on Barnes & Noble's SparkLife. You can visit her atwww.katrosenfield.com and follow her on Twitter at @katrosenfield."
Praise For Inland…

Accolades for Amelia Anne is Dead and Gone: 

Edgar Award Finalist for Best Young Adult Mystery; a YALSA Best Fiction for Young Adults selection; PW Best New Book for the Week
 
"Lush, mysterious, utterly compelling." –Ellen Hopkins, #1 New York Times bestselling author of the Crank trilogy
 
"Becca's first-person narration is occasionally interspersed with third-person flashbacks of Amelia's last days, and while her end is never in doubt, watching the events that lead up to it will mesmerize readers. . . . Her language is precise and vivid. . . . A perceptive, contrapuntal character study with a light thriller flavor—utterly compelling." –Kirkus Reviews, starred review
 
"This layered and exquisitely written story explores the fallout from the murder as well as the dark side of love. Actions have real consequences in Rosenfield's novel, and her suffocating small town setting is powerfully and chillingly evoked." –Publishers Weekly, starred review
 
Bookpage, Top Pick
"This is author Kat Rosenfield's first novel, and she's to be commended for taking risks with Amelia Anne that aren't common in young adult fiction. . . . Amelia Anne Is Dead and Gone blends elegant writing and brutal behavior into a sharp and haunting novel."
 
"A dark, moody murder mystery that I predict you're going to love." –HelloGiggles
 
"If you love Pretty Little Liars, you'll love Amelia Anne is Dead and Gone." –GURL.com
 
"This is sophisticated writing replete with lyricism, layers and language." –Daily Kos
or
Not Currently Available for Direct Purchase