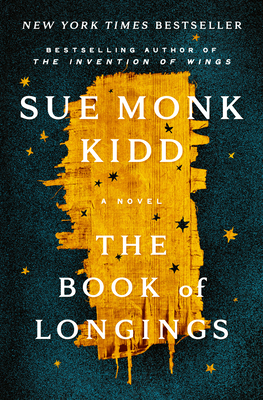 The Book of Longings
A Novel
Hardcover

* Individual store prices may vary.
Other Editions of This Title:
Digital Audiobook (4/20/2020)
Paperback (3/23/2021)
Paperback, Large Print (4/21/2020)
CD-Audio (4/21/2020)
May 2020 Indie Next List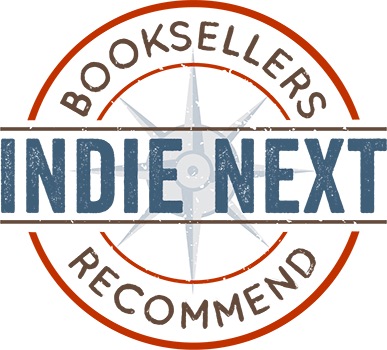 "I absolutely could not put this book down. Sue Monk Kidd has written a narrative that not only centers on women who are missing from or largely ignored in scriptural accounts, but it focuses on their voices, stories, and hardships — their everyday lives and bigger-than-everyday longings. As Kidd is writing Ana's story, Ana herself is writing the stories of women she's learned about and women she knows. Her determination to give them voices weaves beautifully and reverently with Jesus' teachings about reaching out to the marginalized and the forgotten."
— Anastacia Compton, Roundabout Books, Bend, OR
View the List
Description
"An extraordinary novel . . . a triumph of insight and storytelling." —Associated Press

"A true masterpiece." —Glennon Doyle, author of Untamed

An extraordinary story set in the first century about a woman who finds her voice and her destiny, from the celebrated number one New York Times bestselling author of The Secret Life of Bees and The Invention of Wings

In her mesmerizing fourth work of fiction, Sue Monk Kidd takes an audacious approach to history and brings her acclaimed narrative gifts to imagine the story of a young woman named Ana. Raised in a wealthy family with ties to the ruler of Galilee, she is rebellious and ambitious, with a brilliant mind and a daring spirit. She engages in furtive scholarly pursuits and writes narratives about neglected and silenced women. Ana is expected to marry an older widower, a prospect that horrifies her. An encounter with eighteen-year-old Jesus changes everything.

Their marriage evolves with love and conflict, humor and pathos in Nazareth, where Ana makes a home with Jesus, his brothers, and their mother, Mary. Ana's pent-up longings intensify amid the turbulent resistance to Rome's occupation of Israel, partially led by her brother, Judas. She is sustained by her fearless aunt Yaltha, who harbors a compelling secret. When Ana commits a brazen act that puts her in peril, she flees to Alexandria, where startling revelations and greater dangers unfold, and she finds refuge in unexpected surroundings. Ana determines her fate during a stunning convergence of events considered among the most impactful in human history.

Grounded in meticulous research and written with a reverential approach to Jesus's life that focuses on his humanity, The Book of Longings is an inspiring, unforgettable account of one woman's bold struggle to realize the passion and potential inside her, while living in a time, place and culture devised to silence her. It is a triumph of storytelling both timely and timeless, from a masterful writer at the height of her powers.
Praise For The Book of Longings: A Novel…
Praise for The Book of Longings:

"I kept having to close this novel and breathe deeply, again and again. A radical re­imagining of the New Testament that reflects on women's longing and silencing and awakening, it is a true masterpiece." —Glennon Doyle, author of Untamed

"[Kidd's] painstaking research and artful crafting of setting and character ensures that The Book of Longings is not just an extraordinary novel, but one with lasting power . . . [her] brilliance shines through on so many levels, but not the least in her masterful, reverential approach to capturing Jesus of Nazareth as a fully human young man . . . [The Book of Longings] is an epic masterpiece that is a triumph of insight and storytelling." —Associated Press

"Well-researched and boldly plotted, this masterful novel brings a lovely character to life." —People

"Kidd's bold narrative revisionism allows her protagonist to be in every respect the equal of her husband while posing this question: How would Western culture be different if men and women had grown in appreciation of each other's spirit? It's not such a leap—the gospels portray Jesus gently championing women." —O, The Oprah Magazine

"We promise you've never read anything like this . . . This work of historical fiction gives a feminist retelling to the stories at the heart of Catholicism, yet stays grounded in research and respect. Even after you finish, you'll be thinking about it for days." —KatieCouric.com

"[A] book-club-friendly novel . . . Ana's gentle husband is Jesus of Nazareth. Her cherished big brother is Judas, Jesus's firebrand friend. These guys, so familiar, so human, are the hook that draws us in. What keeps us there, though, is the vividness of the world that Kidd conjures, peopling it with boldface names from the New Testament and freshly invented characters she imagines just as fully — Ana, our fictional narrator, principal among them." —The Boston Globe

"Sue Monk Kidd brings to life a spirited, and spiritually aware, young woman who must come to terms with her own heartfelt desires and ambitions . . . Other novelists have imagined the human side of Jesus, and some have envisioned him as married. But no other writer has fleshed out a partner who can stand on her own, who is intellectually and spiritually well matched with Jesus . . . Kidd's research into first-century Jewish life, along with her vivid descriptions of the villages and terrain, make Ana's story come alive." —The Christian Science Monitor

"For fans of historical novels, particularly [...] The Red Tent, or, more recently, Naamah . . . Kidd uses her unexpected narrator to reveal new perspectives on an endlessly parsed era." —The Washington Post

"Imaginative . . . charts a young woman's struggle to confront the ways in which society dictates what she can and cannot do." —Time

"A master of literary women's fiction, Kidd always strikes a chord with her strong, feisty female protagonists . . . [The Book of Longings] is written with reverence and strives for historical accuracy . . . it's an engaging story about a young woman defying the odds to make her voice heard, a story that remains relevant today . . . [and] underscore[s] what's lost when one group—be it one gender, race or religion—gets to write the history for all." —The Atlanta Journal-Constitution

"Ana is the vehicle through which we experience the ancient caste system of class, male supremacy and the eternal power of seeking revenge . . . We know where this story is heading all along, but never suspect the unexpected routes . . . The Book of Longings makes you think, and isn't that often a leap of faith?" —Star-Tribune

"A well-researched novel about a young Jewish woman, who fights against cultural norms to realize the passion and potential inside her." —Good Morning America

"Sue Monk Kidd skips historians' 2,000-year-old 'Did Jesus marry?' debate, imagines he did, and asks, 'So what would his wife have been like?' Inserting Ana into biblical stories, Kidd crafts a surprising, absorbing narrative." —Real Simple

"The latest from Sue Monk Kidd introduces us to Ana, a courageous, intelligent woman who marries Jesus long before his public ministry begins. Based on meticulous historical research, this is a humanizing look at Jesus the man, as well as an inspiring story of a strong woman living in a society bent on her silence." —Good Housekeeping

"Despite its setting in ancient Judea, this imaginative novel feels downright contemporary, characterized as it is by one strong-willed woman's awakening to the indomitable power of her own spirit." —Esquire

"The Book of Longings demonstrates a welcomed maturity and mastery of historical fiction, even as [Kidd] takes on a retelling of the greatest story ever told . . . she gives nuance and depth to the political realities that made Jesus' teachings so provocative, and to the patriarchal systems that make characters like Ana's fabulously fearless aunt Yaltha, her guiding star, so heroic . . . Let it be said that Kidd, like her main character, is indeed 'a voice.'" —The Post and Courier (Charleston)

"Brilliant . . . It's the story we all know, but from a new angle, with all the familiar characters brought to vivid life . . . Brava!" —The Daily Mail (London)
 
"The novel's evocation of life in Galilee is fascinating, and clever, rebellious Ana is a memorable character." —The Times (London)

"A testament to the author's talent for creating both compelling characters and intriguing story lines . . . Historical details of daily life in the Roman Empire, strong female characters, and richly imagined glimpses into the philosophical communities and libraries in Egypt . . . make this an excellent book club choice . . . Don't shy away from this historical fiction page-turner thinking that it falls into the inspirational genre. The intensity, bravery, and strength of character of Ana . . . will inspire readers but in a different way: to live authentically and remain true to oneself." —Library Journal 

"The beloved The Secret Life of Bees author spins new gold from one of the greatest stories ever told . . . this is a deeply tender story of two outliers who find each other: a very human Jesus full of fire, yearnings and doubts about being the Messiah, and an even more fiery Ana (Jesus calls her "Little Thunder"), who refuses the traditional role of women to find her own voice, and promote the voices of all women. Provocative, passionate and extremely moving, this is both a love story for the ages and a portrait of a woman way ahead of her biblical times." —AARP The Magazine

"Richly imagined . . . Ana's ambition and strong sense of justice make her a sympathetic character for modern readers . . . In addition to providing a woman-centered version of New Testament events, Kidd's novel is also a vibrant portrait of a woman striving to preserve and celebrate women's stories—her own and countless others." —Publishers Weekly (starred) 

"Kidd's narrative, etched into the emotionally precise and tactile prose of Ana's first-person voice . . . is not an attempt to rewrite history. Instead it's an exploration of a triumphant, fierce spirit and the stories she aches to tell. There's an exuberance to Ana that vibrates off every page, and that is a testament to Kidd's gifts." —BookPage  

"If you have been waiting for a book like The Red Tent for the past twenty years, this is it. Give to fans of Anita Diamant and Marilynne Robinson." —Shelf Awareness

"An engrossing, briskly paced story in an appealing voice . . . the message about the importance of kindness and the power of women's voices should resonate strongly with today's readers." —Booklist

"[A] novel that imagines the life of an unforgettable woman, written with reverence to the topic it covers. This intricate story is an epic journey, which fans of The Red Tent will devour." —PopSugar
Viking, 9780525429760, 432pp.
Publication Date: April 21, 2020
About the Author
Sue Monk Kidd's debut novel, The Secret Life of Bees, spent more than one hundred weeks on the New York Times bestseller list, has sold more than six million copies in the United States, was turned into both an award-winning major motion picture and a musical, and has been translated into thirty-six languages. Her second novel, The Mermaid Chair, was a number one New York Times bestseller and was adapted into a television movie. Her third novel, The Invention of Wings, an Oprah's Book Club 2.0 pick, was also a number one New York Times bestseller. She is the author of several acclaimed memoirs, including The Dance of the Dissident Daughter, her groundbreaking work on religion and feminism, as well as the New York Times bestseller Traveling with Pomegranates, written with her daughter, Ann Kidd Taylor. She lives in North Carolina.