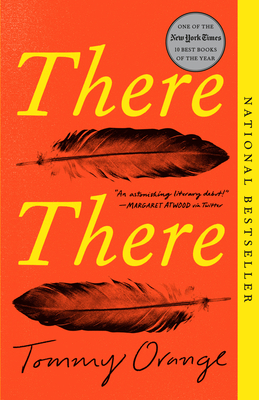 There There
Paperback

* Individual store prices may vary.
Other Editions of This Title:
Digital Audiobook (6/4/2018)
Hardcover (6/5/2018)
Paperback, Large Print (6/5/2018)
CD-Audio (6/5/2018)
Paperback, Vietnamese (10/1/2019)
June 2018 Indie Next List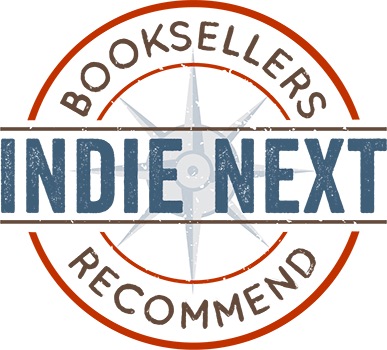 "
There There
is the kind of book that grabs you from the start and doesn't let go, even after you've turned the last page. It is a work of fiction, but every word of it feels true. Tommy Orange writes with a palpable anger and pain, telling the history of a cultural trauma handed down through generations in the blood and bones and stories of individual lives. He also writes with incredible heart and humor, infusing his characters with a tangible humanity and moments of joy even as they are headed toward tragedy.
There There
has claimed a permanent spot in my heart despite having broken it, or maybe because it did. I think this may be the best book I've ever read."
— Heather Weldon, Changing Hands, Tempe, AZ
View the List
Summer 2019 Reading Group Indie Next List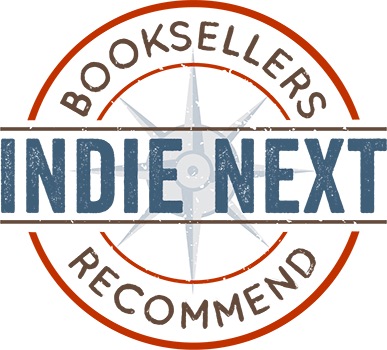 "This is the kind of book that makes you gasp for air because it has gripped you in that spot between your heart and your neck and won't let go. Orange starts the book by introducing characters who are planning to rob a powwow, and as you begin to enjoy them—start to imagine a happy ending, where parents are found and siblings meet at the powwow, somewhere they can feel like a community—the dread of the robbery builds constantly in the background until it explodes. Orange has brought us a book that really is the cream of the crop—of all the crops."
— Alice Ahn, Water Street Bookstore, Exeter, NH
View the List
Description
PULITZER PRIZE FINALIST  NATIONAL BESTSELLER • A wondrous and shattering award-winning novel that follows twelve characters from Native communities: all traveling to the Big Oakland Powwow, all connected to one another in ways they may not yet realize. A contemporary classic, this "astonishing literary debut" (Margaret Atwood, bestselling author of The Handmaid's Tale) "places Native American voices front and center before readers' eyes" (NPR/Fresh Air).

Among them is Jacquie Red Feather, newly sober and trying to make it back to the family she left behind. Dene Oxendene, pulling his life together after his uncle's death and working at the powwow to honor his memory. Fourteen-year-old Orvil, coming to perform traditional dance for the very first time. They converge and collide on one fateful day at the Big Oakland Powwow and together this chorus of voices tells of the plight of the urban Native American—grappling with a complex and painful history, with an inheritance of beauty and spirituality, with communion and sacrifice and heroism

A book with "so much jangling energy and brings so much news from a distinct corner of American life that it's a revelation" (The New York Times). It is fierce, funny, suspenseful, and impossible to put down--full of poetry and rage, exploding onto the page with urgency and force. There There is at once poignant and unflinching, utterly contemporary and truly unforgettable.
Praise For There There…
PULITZER PRIZE FINALIST • PEN/HEMINGWAY AWARD WINNER • A NEW YORK TIMES BEST BOOK OF THE YEAR • CENTER FOR FICTION FIRST NOVEL PRIZE WINNER • NATIONAL BOOK CRITICS CIRCLE AWARD WINNER • ANDREW CARNEGIE MEDAL FOR EXCELLENCE IN FICTION NOMINEE

One of the Best Books of the Year: The Washington Post, NPR, Time, O, The Oprah Magazine, The Dallas Morning News, GQ, Entertainment Weekly, BuzzFeed, San Francisco Chronicle, The Boston Globe

"Powerful. . . . There There has so much jangling energy and brings so much news from a distinct corner of American life that it's a revelation." —The New York Times

"With a literary authority rare in a debut novel, it places Native American voices front and center before readers' eyes." —NPR/Fresh Air

"An astonishing literary debut." —Margaret Atwood

"Masterful. . . . White-hot. . . Devastating." —The Washington Post

"Pure soaring beauty." —The New York Times Book Review

"Stunning." —The Boston Globe

"Brilliantly, furiously, magnificently, tragically, the story of America." —Elle

"Heartbreaking." —Esquire

"Electrifying." —Entertainment Weekly

"Brilliant, propulsive." —People

"Exquisite. . . . [An] exceptional debut. . . . Sublimely render[s] the truth of experiences that are passed over." —San Francisco Chronicle
 
"Mr. Orange's sparkling debut is not merely a literary triumph but a cultural and political one, too. It is a work of defiance and recovery." —The Economist

"Powerful. . . . As contemporary, tragic, and American as a breaking news alert." —The Christian Science Monitor

"Stunning." —Mother Jones

"How do you rewrite the story of a people? This question shapes Tommy Orange's sorrowful, beautiful debut novel. . . . Even in its tragic details, it is lyrical and playful, shaking and shimmering with energy." —The Guardian

"Gripping. . . . Unforgettable. . . . There There paints a vivid portrait of American lives few readers have ever known." —Bustle

"Reader, I must confirm: There There really is an extremely good book. . . . This is a trim and powerful book, a careful exploration of identity and meaning in a world that makes it hard to define either. Go ahead and go there there." —Constance Grady, Vox

"This is the kind of novel you finish and immediately need your book club to read so you can talk about it with other people. . . . It's also a powerful reminder of the ability of narrative to move minds." —GOOP

"Staggering. . . . Expertly rendered. . . . Orange successfully refutes the idea of a monolithic Native American identity." —Buzzfeed

"As funny as it is heartbreaking, tracking the multigenerational story of twelve Native Americans with themes of violence, identity, and despair." —PopSugar

"Orange's novel is one of healing, pulling together the intimacies of family, community, history, and violence." —The Rumpus

"An ambitious and galvanizing novel. . . . It's somehow a page-turner at the same time, propelled by the incandescent energy of Orange's prose." —Thrillist

"Bursting with talent and big ideas… Funny and profane and conscious of the violence that runs like a scar through American culture." —The Seattle Times

"[A] smashing debut. . . . Urgent. . . . The voices are dynamic, varied and very much of the moment, a chorus of American Indian voices coming straight from the city." —The Dallas Morning News

"Compulsively readable. . . . A dazzlingly intricate narrative that marries the personal and the ancestral. . . . A masterful work." —Pittsburgh Post-Gazette

"Searing. . . . There There finds satisfying richness in the minutiae of its characters' lives—their daily victories and losses, enduring frustrations, acts of tenderness, and senses of wonder." —The Austin Chronicle

"[Orange] writes with such finely honed literary craft that the book fairly begs to be read more than once. . . . It is gritty as well as beautiful, poetic; it is shocking, sometimes very amusing, often emotionally gut-punching, and rife with unsentimental insight." —Santa Fe New Mexican

"Orange's book is truly a page turner filled with multi-generational accounts of violence, recovery, memory, identity, beauty, and even a little despair. It's a book where you as the reader can't put down until you finish it with both a sense of accomplishment and a feeling of anticipation of what could happen next." —Lakota Country Times

"This is not just a novel. It's a carefully, beautifully crafted speech into a megaphone, telling stories of real, contemporary Native life in a specific place. . . . It offers a glimpse of an interconnected life, a world in which small stones don't just sink to the bottom of the sea but changes tides." —The Times Literary Supplement (London)

"Bold and engrossing. . . . There is hope in this book, hope in the strength of stories told and stories that are finally heard. . . . The wonder of this accomplished debut is the way in which he has got under his characters' skins, allowing them to speak for themselves. . . . This is a powerful novel of pain and possibility." —Financial Times

"Welcome to a brilliant and generous artist who has already enlarged the landscape of American Fiction. There There is a comic vision haunted  by profound sadness. Tommy Orange is a new writer with an old heart." —Louise Erdrich

"There There drops on us like a thunderclap; the big, booming, explosive sound of twenty-first century literature finally announcing itself. Essential." —Marlon James, author of A Brief History of Seven Killings

"There There is a miraculous achievement, a book that wields ferocious honesty and originality in service of telling a story that needs to be told. This is a novel about what it means to inhabit a land both yours and stolen from you, to simultaneously contend with the weight of belonging and unbelonging." —Omar El Akkad, author of American War

"There There is an urgent, invigorating, absolutely vital book by a novelist with more raw virtuosic talent than any young writer I've come across in a long, long time." —Claire Vaye Watkins, author of Gold Fame Citrus

Vintage, 9780525436140, 304pp.
Publication Date: May 7, 2019
About the Author
TOMMY ORANGE is a graduate of the MFA program at the Institute of American Indian Arts. An enrolled member of the Cheyenne and Arapaho Tribes of Oklahoma, he was born and raised in Oakland, California.
1. The prologue of There There provides a historical overview of how Native populations were systematically stripped of their identity, their rights, their land, and, in some cases, their very existence by colonialist forces in America. How did reading this section make you feel? How does the prologue set the tone for the reader? Discuss the use of the Indian head as iconography. How does this relate to the erasure of Native identity in American culture?
2. Discuss the development of the "Urban Indian" identity and ownership of that label. How does it relate to the push for assimilation by the United States government? How do the characters in There There navigate this modern form of identity alongside their ancestral roots?
3. Consider the following statement from page 9: "We stayed because the city sounds like a war, and you can't leave a war once you've been, you can only keep it at bay." In what ways does the historical precedent for violent removal of Native populations filter into the modern era? How does violence—both internal and external—appear throughout the narrative?
4. On page 7, Orange states: "We've been defined by everyone else and continue to be slandered despite easy-to-look-up-on-the-internet facts about the realities of our histories and current state as a people." Discuss this statement in relation to how Native populations have been defined in popular culture. How do the characters in There There resist the simplification and flattening of their cultural identity? Relate the idea of preserving cultural identity to Dene Oxendene's storytelling mission.
5. Tony Loneman's perspective both opens and closes There There. Why do you think Orange made this choice for the narrative? What does Loneman's perspective reveal about the "Urban Indian" identity? About the landscape of Oakland?
6. When readers are first introduced to Dene Oxendene, we learn of his impulse to tag various spots around the city. How did you interpret this act? How does graffiti culture work to recontextualize public spaces?
7. Discuss the interaction between Opal Viola Victoria Bear Shield and Two Shoes that occurs on pages 50–52. How does Opal view Two Shoes's "Indianness"? What is the import of the Teddy Roosevelt anecdote that he shares with her? How does this relate to the overall theme of narrative and authenticity that occurs throughout There There?
8. Describe the resettlement efforts at Alcatraz. What are the goals for inhabiting this land? What vision does Opal and Jacquie's mother have for her family in moving to Alcatraz?
9. On page 58, Opal's mother tells her that she needs to honor her people "by living right, by telling our stories. [That] the world was made of stories, nothing else, and stories about stories." How does this emphasis on storytelling function throughout There There? Consider the relationship between storytelling and power. How does storytelling allow for diverse narratives to emerge? What is the relationship between storytelling and historical memory?
10. On page 77, Edwin Black asserts, "The problem with Indigenous art in general is that it's stuck in the past." How does the tension between modernity and tradition emerge throughout the narrative? Which characters seek to find a balance between honoring the past and looking toward the future? When is the attempt to do so successful?
11. Discuss the generational attitudes toward spirituality in the Native community in There There. Which characters embrace their elders' spiritual practices? Who doubts the efficacy of those efforts? How did you interpret the incident of Orvil and the spider legs?
12. How is the city of Oakland characterized in the novel? How does the city's gentrification affect the novel's characters? Their attitudes toward home and stability?
13. How is femininity depicted in There There? What roles do the female characters assume in their community? Within their families?