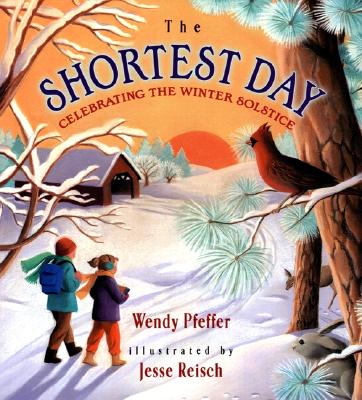 The Shortest Day: Celebrating the Winter Solstice (Hardcover)
Celebrating the Winter Solstice
Dutton Books for Young Readers, 9780525469681, 40pp.
Publication Date: September 22, 2003
Description
The beginning of winter is marked by the solstice, the shortest day of the year. Long ago, people grew afraid when each day had fewer hours of sunshine than the day before. Over time, they realized that one day each year the sun started moving toward them again. In lyrical prose and cozy illustrations, this book explains what the winter solstice is and how it has been observed by various cultures throughout history. Many contemporary holiday traditions were borrowed from ancient solstice celebrations. Simple science activities, ideas for celebrating the day in school and at home, and a further-reading list are included.
Illustrated by Jesse Reisch.
About the Author
Wendy Pfeffer is the author of many science-oriented children's books, including From Tadpole to Frog and A Log's Life, which won the Giverny Award for Best Children's Science Picture Book.
Advertisement