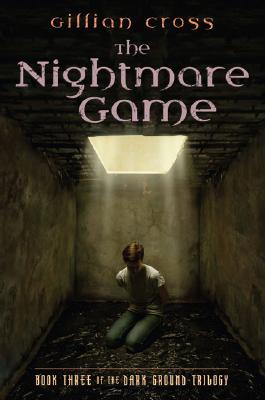 Dark Ground #3: The Nightmare Game (Hardcover)
The Nightmare Game
Dutton Juvenile, 9780525479239, 272pp.
Publication Date: November 1, 2007
* Individual store prices may vary.
or
Not Currently Available for Direct Purchase
Description
The thrilling conclusion of a groundbreaking trilogy has arrived. Robert journeyed through a strange parallel world with the help of a tiny band of fellow survivors. Now home, Robert, with his best friend, Tom, and sister, Emma, are desperate to save the others before winter sets in and cold destroys their fragile existence. But the three friends discover a sinister connection between their own and the parallel world?a darkness that will test their courage, their friendship, and their hope for the future.
Seamlessly blending fantasy with a hard-hitting tale of love and survival, Gillian Cross weaves the final tale in a startlingly original, spellbinding series.


About the Author
Gillian Cross has written many award-winning books for children in her native UK. The Dark Ground Trilogy: Book One is her first book for Dutton Children's Books.
Praise For Dark Ground #3: The Nightmare Game…
What began as outdoor survival here turns eerily psychological as Cross wraps up this grippingly original series. Down in the cavern, Zak tells of a girl stolen from her protective father by wicked robbers. Lorn balks at this stunning untruth: She was that girl, forced to live in a dark hole under the floor, and the robbers were her rescuers. But how does Zak know her story at all? Aboveground, in the normal-size world, Lorn/Hope's deranged mother and brother Warren pursue the "robbers." Frail Warren narrates sometimes, showing the tragic delusion created in this abusive family. Tom encounters the blue-eyed man who understands the shrinkings, then begins to sustain bruises from being crushed internally by the world's emotional pain. Robert and Emma are desperate to understand, but only Tom acquires a terrifying new power. Profound moral ambiguity and spiraling human pain lie at the heart of Cross's plot, which offers no neat redemption but partial resolution, even between Hope and her father. Readers should start with the first installment to absorb this grimly mesmerizing and fascinatingly unusual series. —Kirkus starred review
Advertisement