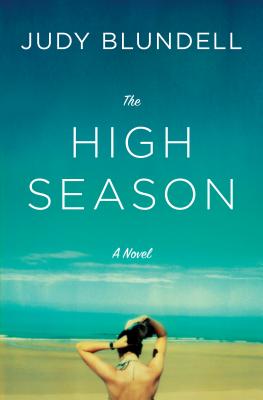 The High Season (Hardcover)
A Novel
Random House, 9780525508717, 416pp.
Publication Date: May 22, 2018
* Individual store prices may vary.
Description
"A mesmerizing, head-spinning—and sometimes madcap-hilarious—take of have and have-nots."—People (Book of the Week)

The Hamptons hath no fury like a woman scorned.

No matter what the world throws her way, at least Ruthie Beamish has the house. Lovingly renovated, located by the sea in a quiet Long Island village, the house is her nest egg—the retirement account shared with her ex-husband, Mike, and the college fund for their teenage daughter, Jem. The catch? To afford the house, Ruthie must let it go during the best part of the year.

It's Memorial Day weekend and Ruthie has packed up their belongings for what Jem calls "the summer bummer": the family's annual exodus to make way for renters. This year, the Hamptons set has arrived. The widow of a blue-chip artist, Adeline Clay is elegant, connected, and accompanied by a "gorgeous satellite" stepson. But soon Adeline demonstrates an uncanny ability to help herself to Ruthie's life—her house, her friends, even her husband (okay, ex-husband, but still). And after her job as the director of a local museum is threatened, Ruthie finally decides to fight back.

Meanwhile, away from the watchful eyes of her parents, Jem is tasting independence at her first summer job, but soon finds herself growing up too fast. One of Ruthie's employees, a master of self-invention named Doe, infiltrates the inner circle of an eccentric billionaire and his wayward daughter. With a coterie of social climbers and Ruthie's old flame thrown into the mix, the entire town finds itself on the verge of tumultuous change. By the end of one unhinged, unforgettable summer, nothing will be the same.

In a novel packed with indelible characters, crackling wit, and upstairs/downstairs drama, Judy Blundell emerges as a voice for all seasons—a wry and original storyteller who knows how the most disruptive events in our lives can twist endings into new beginnings.

Praise for The High Season

"A shimmering story of art, money, and celebrity, The High Season is wicked summer fun."—Helen Simonson, New York Times bestselling author of Major Pettigrew's Last Stand

"A let's-get-lost tale of romance, high art, and class intrigue . . . in the smart, breezy sweet spot between Meg Wolitzer and Elin Hilderbrand."—Entertainment Weekly
About the Author
Judy Blundell is a New York Times bestselling author. Her novel What I Saw and How I Lied won the 2008 National Book Award for Young People's Literature. The High Season is her first novel for adults. She lives on Long Island with her husband and daughter.
Praise For The High Season: A Novel…
"Judy Blundell wields words like an oyster knife in this shimmering story of art, money, and celebrity. The High Season is wicked summer fun."—Helen Simonson, New York Times bestselling author of The Summer Before the War

"YA veteran Blundell's first novel for adults is a mesmerizing, head-spinning—and sometimes madcap-hilarious—take of have and have-nots. Populated by artists, a billionaire and his aimless daughter, scheming teenagers and backstabbing adults, it's the perfect beach read even if there's no sand in sight."—People (Book of the Week)

"[The High Season] comes closest to the platonic ideal of what these kinds of books should be: a let's-get-lost tale of romance, high art, and class intrigue set against the backdrop of New York's bucolic North Fork. . . . Blundell casts her net wide: Season teems with angst-riddled teenagers and twentysomething grifters, townies and trophy wives and eccentric billionaires. But she weaves them all together seamlessly, landing somewhere in the smart, breezy sweet spot between Meg Wolitzer and Elin Hilderbrand."—Entertainment Weekly

"[A] perfect book for your beach bag—even if you're not Long Island-bound." —Vogue

"If you loved The Affair, you'll love this book."—Glamour

"Blundell knows the territory [and] the emotional terrain. Her account of Ruthie's coming to grips with a career, a daughter and a community in flux is as touching as it is convincing."—The Wall Street Journal

"The High Season is packed with quirky characters and charm that will last all summer long."—Hello Giggles

"The High Season goes beyond light summer fare. It's a bit like Lifestyles of the Rich and Famous but with Jane Austen's type of biting wit and keen eye toward the human heart as an undercurrent."—Pulse Magazine

"The Platonic ideal of a beach read."—Greenwich Sentinel

"The sophisticated and delicious portrayal of subtle class warfare at the shore would make a perfect beach book, but it's a pleasure to read any time."—Library Journal (starred review)

"A wry, often hilarious story of a woman trying to keep it together when everything is going so, so wrong."—Real Simple

"The High Season is touching, funny, and emotionally precise, recognizable yet full of surprises. Forget the Hamptons: Blundell's North Fork is where the real drama—and fun—blow in."—Cathleen Schine, New York Times bestselling author of The Three Weissmanns of Westport

"You will revel in the human drama and comedy of this skillfully told tale. Wise, funny, and insightful, Judy Blundell tells the story of one woman that says something about all of us, our aspirations, and the delicate state of the American dream."—Adriana Trigiani, New York Times bestselling author of Kiss Carlo