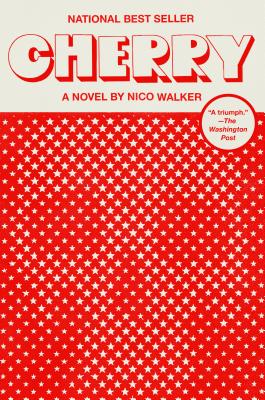 Cherry (Hardcover)
A novel
Knopf, 9780525520139, 336pp.
Publication Date: August 14, 2018
* Individual store prices may vary.
August 2018 Indie Next List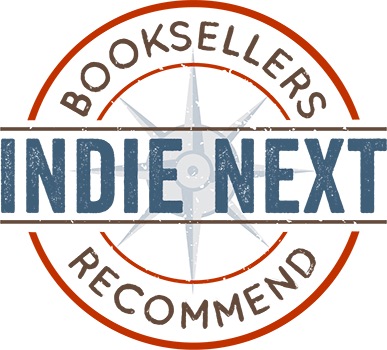 "
Cherry
is a book for our times, a bit like if Jim Carroll, Denis Johnson, and Tim O'Brien had conspired to break your heart. Walker's writing is bare and essential, direct and unforgiving. Whether or not the reader has any sense of war, PTSD, or addiction, they will have a clearer one by the end of this blistering debut. I can't wait for an encore."
— Mathew Clouser, BookPeople, Austin, TX
View the List
Description
Jesus' Son meets Reservoir Dogs in a breakneck-paced debut novel about love, war, bank robberies, and heroin.

Cleveland, 2003. A young man is just a college freshman when he meets Emily. They share a passion for Edward Albee and Ecstasy and fall hard and fast in love. But soon Emily has to move home to Elba, New York and he flunks out of school and joins the Army. Desperate to keep their relationship alive, they marry before he ships out to Iraq. But as an Army medic, he is unprepared for the grisly reality that awaits him. His fellow soldiers smoke; they huff computer duster; they take painkillers; they watch porn. And many of them die. He and Emily try to make their long-distance marriage work, but when he returns from Iraq, his PTSD is profound, and the drugs on the street have changed. The opioid crisis is beginning to swallow up the Midwest. Soon he is hooked on heroin, and so is Emily. They attempt a normal life, but with their money drying up, he turns to the one thing he thinks he could be really good at--robbing banks.

Hammered out on a typewriter, Cherry marks the arrival of a raw, bleakly hilarious, and surprisingly poignant voice straight from the dark heart of America.
About the Author
NICO WALKER is originally from Cleveland. He served as a medic on more than 250 missions in Iraq. Currently he has two more years of an eleven-year sentence for bank robbery. Cherry is his debut novel.
Praise For Cherry: A novel…
"The rare work of literary fiction by a young American that carries with it nothing of the scent of an MFA program. . . . The voice Walker has fashioned has a lot in common with the one Denis Johnson conjured for his masterpiece Jesus' Son. . . . A novel of searing beauty." —Vulture

"One of the summer's most exciting literary breakthroughs, Cherry is a profane, raw, and harrowingly timely account of the effects of war and the perils of addiction." —Entertainment Weekly

"Unsparingly raw and utterly gripping. This is an astonishingly good novel, written by someone who clearly has a gift for storytelling. Walker's characters, even minor players and walk-ons, are beautifully drawn. His dialogue rings achingly true. . . . A masterpiece." —Booklist (starred review)

"Nico Walker's Cherry is a wrenching, clear-eyed stare-down into the abyss of war, addiction and crime, a dark tumble into scumbaggery, but it's also deeply humane and truly funny. That is one of the reasons I love it so much: it makes you laugh and ache at the same time, in the manner of the great Denis Johnson." —Dan Chaon, author of Ill Will

"After page one, only the faint hearted will manage to put down this brilliant screech from a life of war, crime and addiction, a powerful book that declares the arrival of a real writer who has made art out of anguish." —Thomas McGuane, author of Cloudbursts and Ninety-two in the Shade

"Heartbreaking, unadorned, radically absent of pretense, Cherry is the debut novel America needs now, a letter from the frontlines of opioid addiction and, almost subliminally, a war story." —Lea Carpenter, author of Eleven Days and Red, White, Blue

"I'm so jealous about the writing in Cherry that it makes me sick. Nico Walker has written one of those perfect books in the most outrageous voice that I've come across in years. Wild and vulnerable and just talking to you in crystal perfect sentences. In a world of literary fakes and watered-down student voices, Nico Walker is like a new-found oracle of our living, breathing life. The world will call Nico Walker many things: drug addict, soldier, bank robber, and inmate. But they're all fucking lies. After reading this, you'll say only one thing: Nico Walker is one of the best writers alive." —Scott McClanahan, author of The Sarah Book and Hill William

"Someone once said there are only two things worth writing about, love and death. Nico Walker may know more about these two subjects than 99.9% of fiction writers working today. Read Cherry instead of the latest piece of fluff—it might be the only time when you truly feel a writer is actually baring their soul to you." —Donald Ray Pollock, author of The Heavenly Table

"Harrowing, heartbreaking, and sadly funny. Cherry is a terrific book, a cool book, and Walker's voice is keen and vigilant and uniquely his own." —Joe Ide, author of IQ and Righteous
Coverage from NPR