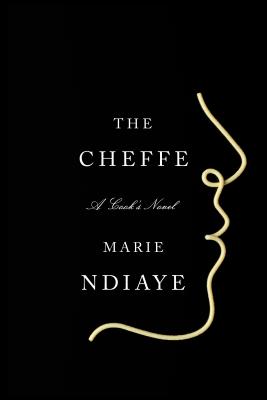 The Cheffe
A Cook's Novel
Hardcover

* Individual store prices may vary.
Other Editions of This Title:
Paperback (1/19/2021)
Description
From the Booker Prize-nominated author of Three Strong Women: an elegant, hypnotic new novel about a legendary French female chef--the facts her life, the nearly ineffable qualities of her cooking, and the obsessive, sometimes destructive desire for purity of taste and experience that shaped her life.

Winner of the 2020 National Translation Award in Prose

Continuing her tradition of writing provocative fiction about fascinating women, here Marie NDiaye gives us the story of a Great Female Chef--a chef who was celebrated as one of the best in a world where men dominate, and the way that her pursuit of love, pleasure, and gustatory delights helped shape her life and career. Told from the perspective of her former assistant (and unrequited lover), now an aged chef himself, here is the story of a woman's quest to the front of the kitchen--and the extraordinary journey she takes along the way.
Praise For The Cheffe: A Cook's Novel…
"Marie NDiaye is so intelligent, so composed, so good, that any description of her work feels like an understatement . . . . There's the evenness of her prose, eminently polished, deliciously rhythmic, that seems to glide over the violence underneath . . . . Who is this writer? And how did she get to be so good? . . . . The Cheffe is a powerful reminder that any act of creation requires an act of patronage; there is no pure creation without the audience that consumes it."
—Madeleine Schwartz, The New York Review of Books

"A sensual portrayal of the indispensable place of talented cooks in the world of the French bourgeoisie. NDiaye's heroine doesn't wield overt power over this class, but instead commits herself to delivering savory before sugar, invention and technique before pleasure."
—Ankita Chakraborty, The New York Times Book Review
 
"An arresting portrait of a self-effacing genius."
—The New Yorker (Briefly Noted)
 
"NDiaye utilizes the relationships between characters to observe the wide scope of love in our lives, how it drives us, and where…a story about impressions, ideas, and the extreme subtleties of human relationships."
—Megan Otto, Chicago Review of Books
 
"Luminous…Any woman who has ever allowed her career to take precedence, even for an hour, over her offspring, will cringe in understanding."
—Bethanne Patrick, The Washington Post
 
"The Cheffe is so gracefully reserved that her story is equal parts alluring and infuriating. Not knowing usually is…Cooking, serving, and enjoying food is its own method of communication."
—Francesca Giacco, Guernica
 
"Like a great meal, The Cheffe leaves us pleasantly sated but still wanting more."
—Thane Tierney, BookPage
 
"[A] portrait of a woman comfortable in her own skin, in…hypnotic prose that stalks and surrounds its subject as though hypnotizing it."
—Eric Chevillard, Music & Literature no.8
Knopf, 9780525520474, 304pp.
Publication Date: October 29, 2019
About the Author
MARIE NDIAYE was born in Pithiviers, France, in 1967; spent her childhood with her French mother (her father was Senegalese); and studied linguistics at the Sorbonne. She was only eighteen when her first work was published. In 2001 she was awarded the prestigious Prix Femina for her novel Rosie Carpe; in 2009, the Prix Goncourt for Three Strong Women; and in 2015, the Gold Medal in the Arts from the Kennedy Center International Committee on the Arts. She lives in Berlin. Translated from the French by Jordan Stump.