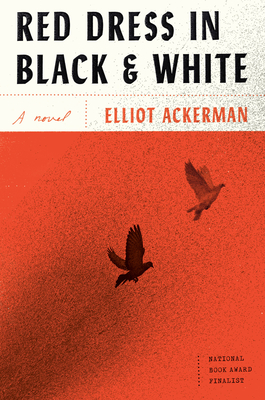 Red Dress in Black and White
A novel
Hardcover

* Individual store prices may vary.
Other Editions of This Title:
Paperback (4/27/2021)
June 2020 Indie Next List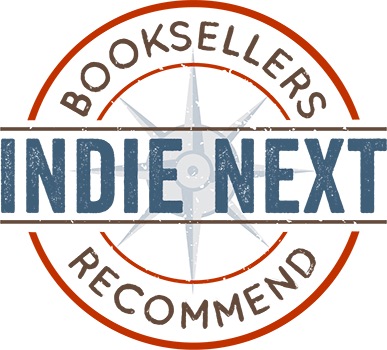 "Over the latter half of the past decade, Elliot Ackerman has established himself as one of the great forces in modern literature. His novels and essays have provided uncommon depth of understanding of a world in constant violent conflict, all written with a superb command of language. His newest novel once again delves into a world of corruption and deception, but this is done at a much more personal level as the crisis of a marriage in Istanbul reflects the underlying rot of society. Set in the course of one day and developed through flashbacks, the reader learns the toll on individuals and society in a world of deceit."
— Bill Cusumano, Square Books, Oxford, MS
View the List
Description
From the widely acclaimed author of Waiting for Eden: a stirring, timely new novel that unfolds over the course of a single day in Istanbul: the story of an American woman attempting to leave behind her life in Turkey--to leave without her husband.

Catherine has been married for many years to Murat, an influential Turkish real estate developer, and they have a young son together, William. But when she decides to leave her marriage and return home to the United States with William and her photographer lover, Murat determines to take a stand. He enlists the help of an American diplomat to prevent his wife and child from leaving the country--but, by inviting this scrutiny into their private lives, Murat becomes only further enmeshed in a web of deception and corruption. As the hidden architecture of these relationships is gradually exposed, we learn the true nature of a cast of struggling artists, wealthy businessmen, expats, spies, a child pulled in different directions by his parents, and, ultimately, a society in crisis. Riveting and unforgettably perceptive, Red Dress in Black and White is a novel of personal and political intrigue that casts light into the shadowy corners of a nation on the brink.
Praise For Red Dress in Black and White: A novel…
"Cunning, atmospheric and filled with surprises in ways that call to mind the fiction of Joseph Conrad and John le Carré. Partly an ethical Rorschach test and partly a thriller in the vein of The Year of Living Dangerously, it's the best novel yet from Ackerman . . . It's also a ton of tangled fun . . . Splendidly gnarly." —Seattle Times
 
"Shrewd, intricately plotted, propulsive . . . Ackerman has been compared with Hemingway, for the clarity of his prose and his international settings. And there's something of Graham Greene, too." —Washington Post

"Having worked so impressively at overturning the conventions of war fiction, Ackerman has now written a novel without a single soldier in it . . . He's decided on a different sort of drama, a territory of intrigue and tricks, entirely absorbing, with other sources of suspense . . . Ackerman's rich knowledge of Turkey is evident on every page." —New York Times Book Review
 
"At once suspenseful and delicate, Red Dress in Black and White deftly depicts love in a brutal time." —Elle.com  

"Full of political intrigue, extramarital affairs, and unfulfilled ambition." —The Millions

"The whole book is taut, balanced between order and chaos, just like Istanbul in that summer of 2013." —Associated Press

"This absolutely riveting novel moves rapidly . . . An attention-grabbing, cleverly plotted, character-driven yarn . . . In Agatha Christie fashion, Ackerman gathers his characters for what appears to be the grand finale but saves the true reveal for the very end." —Library Journal (starred)
 
"Ackerman's trademark prose evocatively captures the strained nature of contemporary Turkish life . . . Deftly hints at a shadowy world that exists just out of frame and is one that lives long in the memory." —Booklist
 
"Deftly plotted." —Kirkus Reviews
 
"Red Dress in Black and White asks thought-provoking questions about the place of power both in love and in politics. For those who witnessed it, it is impossible to forget Gezi; same goes for this book." —Özgür Mumcu, columnist for Cumhuriyet and best-selling author of Peace Machine

"Remarkable . . . Mesmerizing . . . The story may be a tragedy, but reads like a finely layered mystery . . . At the end is the sort of revelatory surprise reminiscent of M. Night Shyamalan's film The Sixth Sense . . . The more I contemplate this work, the more I get the sense that I could spend a year unpacking its intricacies and still not be finished . . . If his newest offering is indicative of what is to come, we have, in Ackerman, an emerging master of the form." —John R. Coats, Consequence Magazine

"Formidable . . . Ackerman precisely traverses a labyrinth of privilege, manipulation, complicity, crisis, to offer readers a crucial, immersive novel of indelible resonance."—Terry Hong, Shelf Awareness (starred)

"Ackerman has long since established himself as the warrior-poet of modern American interventionism. He is a master of painfully intimate portraits of despair, and his words have the authority, and often the weariness, of lived experience . . . Ackerman weaves his tale together gradually, layering in the revealing details, tightening the screws to press against the fragility of each character's tenuous circumstance . . . His intimate knowledge [of Istanbul] shines through, making that schizophrenic city—with one foot in Europe, the other in Asia—one of the most compelling portraits the author paints." —Jennifer Bort Yacovissi, Washington Independent Review of Books

"The complications of parenthood make for rich novelistic themes. Elliot Ackerman mines them judiciously in his new novel . . . The novel's sections alternate kaleidoscopically between past and present, with prose that is spare and vivid . . . Kristin's personal motives are masterfully revealed in the end, lending her a depth that a mere CIA operative would otherwise lack."—Eve Ottenberg, Washington City Paper
 
"Tim O'Brien and Elliot Ackerman are connected as great writers whose writing has been influenced by their time in fields of fire . . . What elevates Red Dress in Black and White is Ackerman's writing."—Drew Gallagher, Fredericksburg Freelance-Star
Knopf, 9780525521815, 288pp.
Publication Date: May 26, 2020
About the Author
ELLIOT ACKERMAN is a National Book Award finalist, author of the novels Waiting for Eden, Dark at the Crossing, and Green on Blue, and of the nonfiction book Places and Names. His work has appeared in Esquire, The New Yorker, The Atlantic, The New York Times Magazine, and The Best American Short Stories, among other publications. He is both a former White House Fellow and a Marine, and he served five tours of duty in Iraq and Afghanistan, where he received the Silver Star, the Bronze Star for Valor, and the Purple Heart. He divides his time between New York City and Washington, D.C.