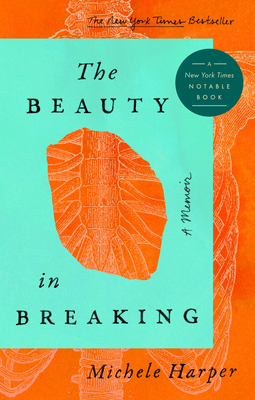 The Beauty in Breaking
A Memoir
Hardcover

* Individual store prices may vary.
Other Editions of This Title:
Digital Audiobook (7/6/2020)
Paperback (6/29/2021)
July 2020 Indie Next List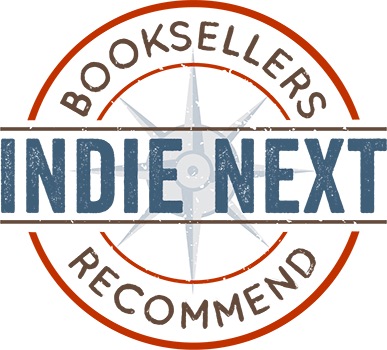 "This memoir is a fascinating examination of a life dedicated to helping others, and an illuminating, up-close view of what happens in emergency rooms. Moments of profound human connection exist alongside confrontations with dangerous and erratic patients, overzealous police demands, a lack of resources, and bureaucratic barriers. And the author's perspective as one of few African American female ER doctors is a valuable contribution to our understanding of the profession."
— Mary Williams, Skylight Books, Los Angeles, CA
View the List
Description
A NEW YORK TIMES BESTSELLER

A New York Times Notable Book

"Riveting, heartbreaking, sometimes difficult, always inspiring." —The New York Times Book Review

"An incredibly moving memoir about what it means to be a doctor." —Ellen Pompeo

As seen/heard on Fresh Air, The Daily Show with Trevor Noah, NBC Nightly News, MSNBC, Weekend Edition, and more

An emergency room physician explores how a life of service to others taught her how to heal herself.

Michele Harper is a female, African American emergency room physician in a profession that is overwhelmingly male and white. Brought up in Washington, D.C., in a complicated family, she went to Harvard, where she met her husband. They stayed together through medical school until two months before she was scheduled to join the staff of a hospital in central Philadelphia, when he told her he couldn't move with her. Her marriage at an end, Harper began her new life in a new city, in a new job, as a newly single woman.

In the ensuing years, as Harper learned to become an effective ER physician, bringing insight and empathy to every patient encounter, she came to understand that each of us is broken—physically, emotionally, psychically. How we recognize those breaks, how we try to mend them, and where we go from there are all crucial parts of the healing process.

The Beauty in Breaking is the poignant true story of Harper's journey toward self-healing. Each of the patients Harper writes about taught her something important about recuperation and recovery. How to let go of fear even when the future is murky: How to tell the truth when it's simpler to overlook it. How to understand that compassion isn't the same as justice. As she shines a light on the systemic disenfranchisement of the patients she treats as they struggle to maintain their health and dignity, Harper comes to understand the importance of allowing ourselves to make peace with the past as we draw support from the present. In this hopeful, moving, and beautiful book, she passes along the precious, necessary lessons that she has learned as a daughter, a woman, and a physician.
Praise For The Beauty in Breaking: A Memoir…
"Riveting, heartbreaking, sometimes difficult, always inspiring." —The New York Times Book Review

"The Beauty in Breaking takes us into the life in an emergency room—the drama, the adrenaline, the emotion—with such immediacy that I could not help but be completely enthralled by the individual stories of the patients that Michele Harper treats. But this powerful, poignant page-turner of a book also tells a much larger and universal story about how healing actually happens, not just for broken bodies but for broken hearts and souls. In sharing the stories of her patients and her own life, Harper shows us that that healing begins only after we are broken open ourselves. And she shows us with hopeful, heartbreaking clarity that it comes from healing each other." —Kerry Egan, author of On Living

"The Beauty in Breaking is a compelling page-turner about how Dr. Michele Harper took a broken childhood and wove herself into a strong, honest, compassionate doctor. A must read." —Louann Brizendine, MD, author of The Female Brain

"Tackling such painful subjects as domestic abuse, trauma, and racism with grace and wisdom, this eloquent book probes the human condition as it chronicles a woman's ever evolving spiritual journey. A profoundly humane memoir from a thoughtful doctor." —Kirkus Reviews

"Taking on the painful topics of trauma, domestic abuse, and the 'ubiquitous microaggressions faced by people of color,' Harper witnesses the resilience of the human spirit of her patients and begins her own process of self-healing. . . . This powerful story will resonate with readers." —Publishers Weekly (starred review)

"Harper's words inspire hope and understanding of the importance of peace and acceptance of the past. Poignant, helpful, and encouraging, [her] lessons from life in and outside of the emergency room ultimately teach readers how to trust the healing process." —Library Journal

"In this illuminating memoir, an African American emergency room doctor finds that her patients' stories lead her to make connections between her work and the larger world." —Shelf Awareness

"A book for our times, Harper's debut is a compelling memoir about her life as a Black woman emergency room doctor and how that work overlaps with the complexities of life. Harper explores hurt and healing, race and gender, justice and hope with candor and compassion." —Ms. Magazine

"Inspiring." —Parade

"A moving, beautifully written memoir." —New York Post

Riverhead Books, 9780525537380, 304pp.
Publication Date: July 7, 2020
About the Author
Michele Harper has worked as an emergency room physician for more than a decade at various institutions, including as chief resident at Lincoln Hospital in the South Bronx and in the emergency department at the Veterans Affairs Medical Center in Philadelphia. She is a graduate of Harvard University and the Renaissance School of Medicine at Stony Brook University. The Beauty in Breaking is her first book.