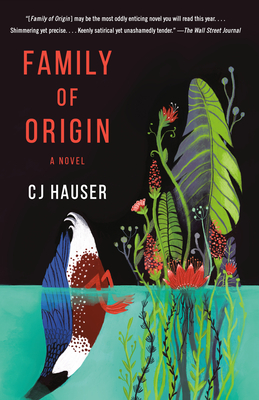 Family of Origin
A Novel
Paperback

* Individual store prices may vary.
Other Editions of This Title:
Digital Audiobook (7/15/2019)
Hardcover (7/16/2019)
August 2019 Indie Next List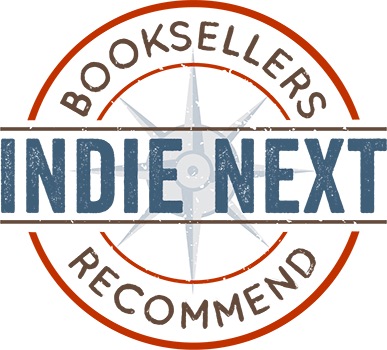 "CJ Hauser has written a completely original novel featuring an eccentric cast of characters who distract themselves from the ignorance and squalor of the past, their failures and fears, and all the warning signs of imminent end times. It's also about a duck with joie de vivre. A comedy of maladaptive manners,
Family of Origin
is hard to pin down and even harder to put down. Hauser's uncommonly funny and moving novel transported me out of my day-to-day life while letting me see the world as it is but also anew."
— John Francisconi, Bank Square Books, Mystic, CT
View the List
Description
*A novel by the author of the viral essay sensation "The Crane Wife"*

When Nolan Grey receives news that his father, a once-prominent biologist, has drowned off Leap's Island, he calls on Elsa, his estranged older half-sister, to help. This, despite the fact that it was he and Elsa who broke the family in the first place. Elsa and Nolan travel to their father's field station off the Gulf Coast, where a group called the Reversalists obsessively study the undowny bufflehead, a rare duck whose loss of waterproof feathers proves, they say, that evolution is running in reverse.

On an island that is always looking backward, it's impossible for the siblings to ignore their past, and years of family secrecy threaten to ruin them all over again. Yet, despite themselves, the Greys urgently trek the island to find the so-called Paradise Duck, their father's final obsession, all the while grappling with questions of nature and nurture, intimacy and betrayal, progress and forgiveness.
 


Praise For Family of Origin: A Novel…
"Family of Origin may be the most oddly enticing novel you will read this year. . . . Shimmering yet precise. . . . Keenly satirical yet unashamedly tender."
—The Wall Street Journal

"Oddball-brilliant . . . An innovative work of climate fiction, a nuanced and empathic family story, and, for my money, the summer's best novel thus far."
—Lily Meyer, NPR

"This is a captivating book, as intentional and finely crafted as a tightly wound clock. . . . And it's easy to get swept away in Hauser's beautiful prose. It feels like the science fiction of Michael Crichton with hints of thriller, and even Southern Gothic with its Gulf Coast setting and strange and twisty family histories and mysteries."
—The Post and Courier

"CJ Hauser's Family of Origin is strange in that way raw honesty often is. It is sharp in its prose and in how it can so cleanly make you feel pierced through. Hauser lures us to an island and from there we learn of family and loss and the nature of our essential humanity. Funny and unforgettable."
—Nana Kwame Adjei-Brenyah, author of Friday Black 

"A bold, strange novel, one that spirits readers to some of the furthest reaches of human experience. Wildly inventive and intensely moving."
—R.O. Kwon, author of The Incendiaries

"Family of Origin is a meditation on a singularly unique family that opens up to embrace all of us, every single family, every human being, and it doesn't let go. It's amazing…a supremely weird novel that displays humor and heartbreak in equal measure."
—Kevin Wilson, author of The Family Fang

"In Family of Origin, CJ Hauser explores and explodes the most complex moments in life: those moments with a power that spirals both backward and forward in time, those moments that shift in meaning and shape us into who we are. This riveting and emotionally intricate book doesn't shy away from the deepest questions about how a family, and a species, can survive."
—Helen Phillips, author of The Need and The Beautiful Bureaucrat
 
"Family of Origin is a novel full of wonders: a heartfelt, hilarious book about the possible end of a family, and the world, and how an obscure duck on an obscure island populated by obscure scientists might just save us all. There is some serious magic in these pages. All hail CJ Hauser, who has made us a funny, tender, and hopeful book, just when we need it the most."
—Brock Clarke, author of An Arsonist's Guide to Writers' Homes in New England
 
"CJ Hauser's Family of Origin is unexpected and beautiful and utterly propulsive. Set in a world where colonizing Mars is a possibility, where a group of scientists and misfits believe that evolution is running in reverse, where love is strange and changeable and astonishing, Family of Origin reveals a new, spectacular universe. I've never read anything quite like it."
—Anton DiSclafani, author of The Yonahlossee Riding Camp for Girls

"Reminiscent of the family explorations of Rick Moody, Jennifer Egan, and Lauren Groff, this tragicomic novel explores climate change, family ties, and the millennial generation's feeling that they have arrived late to the party, that humanity and the environment appear to be declining before their eyes. Full of brilliantly realized characters, Hauser's latest is profound, often incredibly funny, and captures the times like few other contemporary novels."
—Booklist (starred)

"A strange and heartbreaking novel…Hauser's ability to render the complexities of family relationships with radical honesty is a feat…A lesser writer would not be able to deliver the disturbing and weird with the grace that Hauser does. A unique, poignant, and slightly taboo novel about family, biology, and evolution."
—Kirkus Reviews

"Hauser impresses with her wistful contemporary tale of family bonds and misplaced pessimism…This shimmering take on grief and family will enthrall fans of character-driven stories with its bevy of dashed dreams and cluttered emotions."
—Publishers Weekly

"[S]harply and mysteriously illuminating…Hauser is a sharp and often witty observer of human behavior. She brilliantly portrays some of the central issues of contemporary life, particularly issues for the lives of millennials. And she raises provocative questions about how contemporary human beings will survive and make full lives for themselves in the future."
—BookPage
Anchor, 9780525565390, 304pp.
Publication Date: June 16, 2020
About the Author
CJ Hauser teaches creative writing and literature at Colgate University. She is the author of the novel The From-Aways and her fiction has appeared in The Paris Review, Tin House, Narrative Magazine, TriQuarterly, Esquire, Third Coast, and The Kenyon Review. She holds an MFA in fiction from Brooklyn College and a PhD in Creative Writing from Florida State University. She lives in Hamilton, New York.