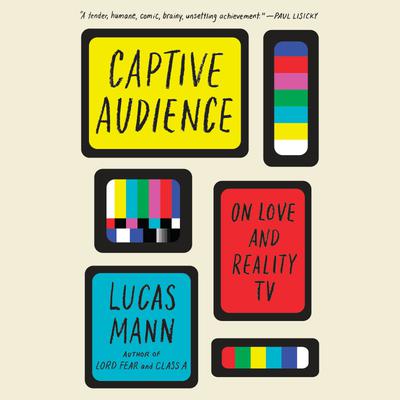 Captive Audience (Digital Audiobook)
On Love and Reality TV
Publication Date: April 30, 2018
Other Editions of This Title:
Paperback (5/1/2018)
Description
An intimate portrait of a marriage intertwined with a meditation on reality TV that reveals surprising connections and the meaning of an authentic life. A VINTAGE ORIGINAL.

In Lucas Mann's trademark vein--fiercely intelligent, self-deprecating, brilliantly observed, idiosyncratic, personal, funny, and infuriating--Captive Audience is an appreciation of reality television wrapped inside a love letter to his wife, with whom he shares the guilty pleasure of watching "real" people bare their souls in search of celebrity. Captive Audience resides at the intersection of popular culture with the personal; the exhibitionist impulse, with the schadenfreude of the vicarious, and in confronting some of our most suspect impulses achieves a heightened sense of what it means to live an authentic life and what it means to love a person.
About the Author
LUCAS MANN received his MFA from the University of Iowa, where he was the Provost's Visiting Writer in Nonfiction. He is the author of Lord Fear: A Memoir and Class A: Baseball in the Middle of Everywhere. His essays and stories have appeared in many publications, including TriQuarterly, Slate, and The Kenyon Review. He teaches writing at the University of Massachusetts, Dartmouth, and lives in Providence, Rhode Island.