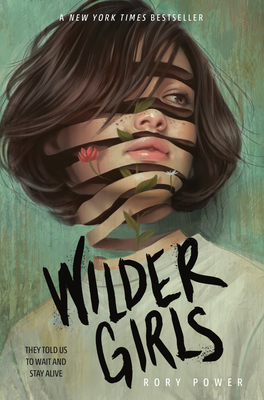 Wilder Girls (Hardcover)
Delacorte Press, 9780525645580, 368pp.
Publication Date: July 9, 2019
Other Editions of This Title:
Compact Disc (10/9/2019)
MP3 CD (10/9/2019)
Compact Disc (10/9/2019)
* Individual store prices may vary.
Summer 2019 Kids Indie Next List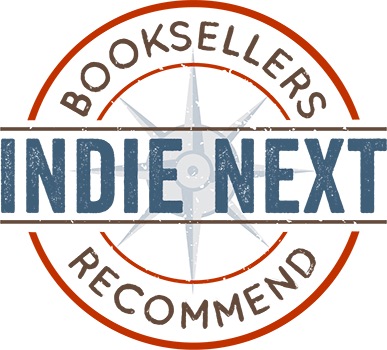 "Set at a girls boarding school off the coast of Maine,
Wilder Girls
explores the lengths to which a group of teen girls will go to survive their own mutating bodies and the vicious wilderness on the island where they are quarantined due to a mysterious contagion called the Tox. Unapologetically brutal, this feminist horror story is both a mystery unraveling and an action-packed thriller, showing humanity's desperation as the girls try to survive and save those they love most. A stunning debut by a powerful new voice."
— Hanna Yost, Northshire Saratoga, Saratoga Springs, NY
View the List
Description
"Celebrates the resilience of girls and the earthshaking power of their friendships. An eerie, unforgettable triumph." --Claire Legrand, New York Times bestselling author of Furyborn

"Wilder Girls is so sharp and packs so much emotion in such wise ways. I'm convinced we're about to witness the emergence of a major new literary star." --Jeff VanderMeer, New York Times bestselling author of Annihilation

A feminist Lord of the Flies about three best friends living in quarantine at their island boarding school, and the lengths they go to uncover the truth of their confinement when one disappears. This fresh, new debut is a mind-bending novel unlike anything you've read before.

It's been eighteen months since the Raxter School for Girls was put under quarantine. Since the Tox hit and pulled Hetty's life out from under her.

It started slow. First the teachers died one by one. Then it began to infect the students, turning their bodies strange and foreign. Now, cut off from the rest of the world and left to fend for themselves on their island home, the girls don't dare wander outside the school's fence, where the Tox has made the woods wild and dangerous. They wait for the cure they were promised as the Tox seeps into everything.

But when Byatt goes missing, Hetty will do anything to find her, even if it means breaking quarantine and braving the horrors that lie beyond the fence. And when she does, Hetty learns that there's more to their story, to their life at Raxter, than she could have ever thought true.

"The perfect kind of story for our current era." --Hypable

"A groundbreaking speculative story--brutal and beautiful, raw and unflinching." --Emily Suvada, author of This Mortal Coil

"Real, flawed, brave girls against a world gone mad. A shudderingly good read!" --Dawn Kurtagich, author of Teeth in the Mist

"Power's evocative, haunting, and occasionally gruesome debut will challenge readers to ignore its bewitching presence."--Booklist, Starred Review

"A chilling narrative that disrupts readers' expectations through an expertly crafted, slow-burn reveal of the deadly consequences of climate change....Part survival thriller, part post-apocalyptic romance, and part ecocritical feminist manifesto, a staggering gut punch of a book."--Kirkus Reviews, Starred Review
About the Author
Rory Power grew up in Boston, received her undergraduate degree at Middlebury College, and went on to earn an MA in prose fiction from the University of East Anglia. She lives in Massachusetts. Wilder Girls is her first novel. To learn more about Rory, go to itsrorypower.com and follow @itsrorypower on Twitter and Instagram.
Praise For Wilder Girls…
★ "Power's evocative, haunting, and occasionally gruesome debut will challenge readers to ignore its bewitching presence."—Booklist, Starred Review

★ "This gritty, lush debut chronicling psychological and environmental tipping points...weaves a chilling narrative that disrupts readers' expectations through an expertly crafted, slow-burn reveal of the deadly consequences of climate change....Part survival thriller, part post-apocalyptic romance, and part ecocritical feminist manifesto, a staggering gut punch of a book."—Kirkus Reviews, Starred Review

"The perfect kind of story for our current era." —Hypable 

"Wilder Girls is so sharp and packs so much emotion in such wise ways. I'm convinced we're about to witness the emergence of a major new literary star." —Jeff VanderMeer, author of the New York Times bestseller Annihilation

"The eeriness of Raxter Island permeates every scene, and Rory Power's characters are fierce and honest, blazing from the pages. This is a groundbreaking speculative story—brutal and beautiful, raw and unflinching. I adored this book."—Emily Suvada, author of This Mortal Coil

"Wilder Girls is the bold, imaginative, emotionally wrenching horror novel of my dreams—one that celebrates the resilience of girls and the earthshaking power of their friendships. An eerie, unforgettable triumph."—Claire Legrand, New York Times bestselling author of Furyborn

"A feminist, LGBT+, sci-fi-horror story with all the tantalizing elements of gore, mystery, war, and love you can ask for. Real, flawed, brave girls against a world gone mad. A shudderingly good read!" —Dawn Kurtagich, author of Teeth in the Mist