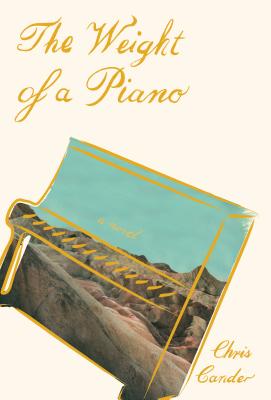 The Weight of a Piano
A novel
Hardcover

* Individual store prices may vary.
Other Editions of This Title:
Digital Audiobook (1/21/2019)
Digital Audiobook (10/28/2019)
Paperback (10/29/2019)
Library Binding, Large Print (8/1/2019)
February 2019 Indie Next List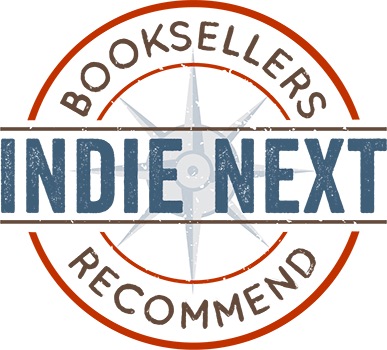 "A hulking black piano of Russian origin links the stories of two women: Katya, who must leave behind her beloved instrument when she immigrates to the U.S., and Clara, who is forced to sell her family heirloom when she loses her boyfriend and her home. The obsessive love each woman holds for the piano unfolds as the instrument journeys across continents. Chris Cander has crafted a novel of compelling beauty and characters who are complex, deeply flawed, and magnificently haunting. This will be a five-star beginning to any avid reader's 2019 book list."
— Pamela Klinger-Horn, Excelsior Bay Books, Excelsior, MN
View the List
Winter 2019 Reading Group Indie Next List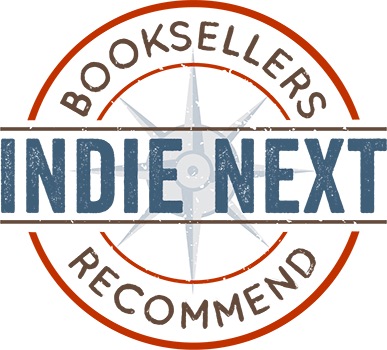 "A young girl is gifted a unique piano by a blind virtuoso. Half a century later, that same piano belongs to a troubled young woman who is trying to make sense of her life and understand the piano's place in it. She is drawn into a quest that takes her to Death Valley and to a quirky photographer who may have the answers she seeks. This beautifully written, witty adventure, featuring a cast of marvelous characters from the past and the present, is highly recommended."
— Bob Sommer, Changing Hands, Tempe, AZ
View the List
Description
In 1962, in the Soviet Union, eight-year-old Katya is bequeathed what will become the love of her life: a Blüthner piano, on which she discovers an enrichening passion for music. Yet after she marries, her husband insists the family emigrate to America—and loses her piano in the process.

In 2012, in Bakersfield, California, twenty-six-year-old Clara Lundy is burdened by the last gift her father gave her before he and her mother died in a terrible house fire: a Blüthner upright she has never learned to play. Now a talented and independent auto mechanic, Clara's career is put on hold when she breaks her hand trying to move the piano, and in sudden frustration she decides to sell it. Only in discovering the identity of the buyer—and the secret history of her piano—will Clara be set free to live the life of her choosing.
Praise For The Weight of a Piano: A novel…
"Immense, intense and imaginative. . . . The Weight of a Piano is about memory and identity. . . . Cander is a smart, deft storyteller [and] understands how something as beloved as a piano can actually be a burden."—James Barron, The New York Times Book Review

"The reader is left to contemplate loss and legacy, the novel's notion of 'poetry and color and imagination' lingering like the notes of a distant song. . . . Cander proves herself masterful."— Kathleen Rooney, The Minneapolis Star Tribune
 
"Deeply resonant, The Weight of a Piano will resonate with anyone who has been shattered by loss, anyone who is frozen in time or place, unwilling to open themselves to others or unable to overcome the anger that accompanies the absence of love. The life of the piano—and its presence in the lives of [these characters]—lingers in the music of the mind and heart."—K.M. Sandrick, Historical Novel Society  
 
"Cander has a gift for description. . . .  The Weight of a Piano is not just a meditation on the things of our lives, but also an argument that these are also subjective correlatives for all of the things that we cannot stand to lose."—Doni Wilson, Houstonia Magazine
 
"Elegiac and evocative. . . . Cander brilliantly and convincingly expresses music and visual art in her writing, capturing both within a near-alien but surprisingly stunning landscape."—Publishers Weekly "Books of the Week"
 
"Both ambitiously sprawling and shrewdly focused. . . . Cander's themes run a broad gamut, from the search for love and the complications of marital infidelity to the consequences of childhood trauma and the plight of refugees fleeing a hopeless life. The most enduring theme, however, is the power of art to redeem heartbreak and to provide consolation and, in some cases, hope."—Ed Tarkington, Chapter 16

"Lyrical...intricate...an intriguing, serendipitous story [that offers] readers access to unique experiences."—Carol Memmott, The Washington Post

"A charming, puzzling plot that gets more exciting and addictive the deeper you sink into it. . . . Cander's unadorned prose composes some truly beautiful descriptions of the joy of music."—Leslie Hinson, BookPage [starred]

"The Weight of a Piano showcases [Cander's] development as a powerful storyteller, reminding me of Accordion Crimes by the great Annie Proulx. . . .  [This is] an original, creative tackling of the essentially solitary human condition; the effort required of women to claim full personhood; and the frightening vulnerability necessary to connect with another, defiant in the face of the transitory nature of all things"—Michelle Newby, Lone Star Literary
 
"Cander interweaves a surprising, time-jumping plot with a deep understanding of her characters' emotional landscapes. The Weight of a Piano is also an exploration of the healing and cathartic powers of art and music, making it the perfect gift for the creatives in your life."—Elena Nicolaou, Refinery29

"[An] extraordinary tale of pain, fear, loss and love. . . . The Weight of a Piano is a touching story of survival--for two families, two girls, and an instrument."—Jim Alkon, BookTrib.com
 
"In The Weight of a Piano, two women are linked by one instrument. . . . Chris Cander masterfully reveals how these women's lives connect (and how the piano came to be made) and, in the process, meditates on grief and living in the past."—Elizabeth Sile, Real Simple "Five Books That Won't Disappoint"
 
"This beautiful tale . . . is impossible to put down and impossible to forget."—Library Journal [starred]
 
"Strong characterization and attention to detail, whether in the manufacture of a piano or in the desolate beauty of Death Valley, elevate Cander's tale about learning to let go of the past."—Booklist
 
"Deftly plotted and well written, a gentle meditation on the healing power of art--and its limitations. . . . Cander grabs the reader in her bravura, thickly detailed opening pages [and] expertly parcels out her revelations [as] she builds parallel narratives [toward] an odd but beautiful finale."--Kirkus Reviews [starred]
 
"Like Werner Herzog's Fitzcarraldo, The Weight of a Piano is a visionary work about the madness inherent in all art and the burdens of history that give rise to art and must be carried in turn. The miracle of this wonderful novel is to place an object, weighted with history, in a locale where we would never expect to find it, making the unexpected both palpable and real, and by doing so, this beautiful, intricate novel gives us one indelible picture after another, each one written in a different key."--Charles Baxter
 
"The Weight of a Piano tenderly illuminates the solace--and the suffering--that art can bring to those who have endured grievous loss. Cander's ingenious plot braids together vividly disparate geographies and times, swerving deliciously whenever we think we know where she's heading. She understands love and terror and the uncanny power of inheritance."--Pamela Erens
 
"Cander takes readers into new and uncharted territory with a story that spans a century, continents, cultures, and many lives. This novel is sly and sexy and serendipitous, and through the magic and wisdom surrounding a single piano it helps to restore what is beautiful in both art and life. To me, The Weight of a Piano already feels indelible."--Peter Geye
 
"At the heart of this novel is an old German upright piano whose music reverberates through the stories of two seemingly unconnected people: a man on an inexplicable quest to photograph it, and a woman who, despite being unable to play it, can't let it go. Elegantly twisting the strands together, Cander explores how art and music change and enrich our lives, often in wondrous and remarkable ways, and also touches on love and loss, memory and forgetting, perseverance and self-discovery. Like a powerful melody, The Weight of a Piano is haunting, evocative, and impossible to forget."--Christina Baker Kline
 
"Cander's portrait of two powerful women and the heartbreaking intersection of their families is arresting and affecting, but as all its characters would agree, the real heart of this novel is the Blüthner upright piano we track from its soundboard's origin in a Romanian forest: an instrument so charismatic that for both women it's a way of floating above their world and connecting to a lost home, as well as eventually to a version of themselves they've never before considered. The Weight of a Piano soars when it obsesses and lets us see what it is it hears."—Jim Shepard
Knopf, 9780525654674, 336pp.
Publication Date: January 22, 2019
About the Author
Chris Cander graduated from the Honors College at the University of Houston, in the city where she was raised and still lives, with her husband, daughter, and son. For seven years she has been a writer-in-residence for Writers in the Schools there. She serves on the Inprint advisory board and stewards several Little Free Libraries in her community. Her first novel, 11 Stories, won the Independent Publisher Gold Medal for Popular Fiction, and her most recent, Whisper Hollow, was long-listed for the Great Santini Fiction Prize by the Southern Independent Booksellers Alliance. She is also the author of The Word Burglar, which won the 2014 Moonbeam Children's Book Award (silver).
1. Why do you think the author decided to open the story with a description of the origins of the Blüthner piano? Did anything surprise you about the piano's history? What major themes of the novel does this first chapter foretell?
2. How would you describe Clara Lundy? What has she "always prided herself on" (page 13), and why does she refuse romantic advances and offers of help from Peter? What leads to the failure of Clara's relationships with Ryan and Bobby? What does this reveal about her ideas of love and connection? What values ultimately seem to be the most important to Clara?
3. How does Katya come to own the Blüthner piano? Who owned the piano before her, and what did people imagine about the piano's former owner? Were they correct in their assumptions about this person? How did Katya feel about the former owner? What did Katya's father believe about this person's character, and what made him think this?
4. Explore the theme of memory. What does Clara remember about her parents, their relationship, and their home life together? What were "the moments Clara recalled most vividly" (page 21)? Would you say that her memory is reliable? How are the other characters impacted by their own memories? What might the novel reveal or suggest about the nature of memory?
5. Analyze the treatment of loss and grief in the novel. How does Clara cope with the loss of her parents and their home? How do her new caretakers try "to soothe her" (page 22)? What method seems to be most helpful to her? Where does she learn "how to live with her losses" (page 22)? What losses do the other characters suffer, and how do they cope with these losses and the grief that accompanies them? Are any of the characters able to overcome their grief or reach catharsis? If so, how?
6. Consider the important role that art plays in the lives of the characters. Which of the characters create art, and why do they do this? What was Katya's first love? Why does Greg enjoy photography? What does Boris believe can be accomplished via dance and performance? How are these characters affected by their proximity to the arts? Likewise, how are the characters in the novel affected by their experience of art created by others?
7. Why does Mikhail insist that the family leave their home in Leningrad and go to America? How does Katya feel about this? What does the novel reveal about the experience of immigration and the American Dream? What does the process of immigration entail? What hardships does the family endure as they make this transition? What must they leave behind? What risks do they take? Is the family ultimately better off in America? Discuss.
8. Why does Boris visit Katya after three and a half years? What does he tell Katya is his "wish" (page 67)? What does he believe is their duty? How does Katya respond to his proposal? What makes her believe that the visit may be a test?
9. Why does Clara decide to sell the Blüthner piano, and who buys it? What does the purchaser say that he wants with the piano? What does he tell Clara he is "trying to depict" (page 74) with the piano? What does he want the piano to symbolize?
10. Who does Katya believe is talking to her once she is in America? What does she hear? Why does she ask her husband if they can visit Death Valley? How does she feel when she looks at the photographs her husband took of her there? What does she believe they reveal?
11. What fable does Katya share with her son Grisha and what is the message at the heart of this fable? What does the story reveal about its storyteller? What does Grisha not realize about the story until he is an adult?
12. What surprises Greg about Clara's piano when he finally gets to see it in person, and why does it make him emotional? What didn't he notice in the photographs of the piano at the time of its purchase? Why does Clara decide to follow Greg from this point on?
13. Who does Katya receive a letter from, and what message does it contain? What does the sender tell Katya will change the world? Why is Katya overjoyed after receiving the letter, and how does she offer to repay the messenger who delivers the letter? How does this decision affect her life and the life of her son?
14. What does the novel suggest about how well we can know other people—and ourselves? How well would you say the characters know themselves? How do they come to know themselves better? What causes them to misunderstand others, and what helps them to correct these misunderstandings and come to a better knowledge of one another?
15. What is remarkable about the sailing stones that Greg and Clara see in Death Valley? What does Greg think they look like they are doing? To what or to whom does he compare them?
16. Why was Greg determined to take the piano to Death Valley? What did he plan to do with the piano there? Why does he later change his mind and what does he decide to do with it instead?
17. How are Clara and Greg connected, and how does each respond to this connection? How did Clara come to own the Blüthner piano? What effect does the revelation of the piano's provenance have on Clara, and how does it influence or alter her understanding of her own past?
18. Why do you think the author chose to include a passage told from the point of view of the piano itself? What effect did this anthropomorphism have on you as a reader? What "weight" (308) does the piano carry?
19. What choices does Clara make at the conclusion of the story? Were you surprised by her decisions? Why or why not? What becomes of the piano? What does Clara mean when she says that she doesn't "want to be Sisyphus anymore" (311)?
or
Not Currently Available for Direct Purchase